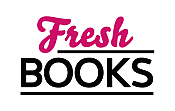 Books to enjoy in May! Let your reading blosson!
"The wells in Uganda aren't as deep as a mother's loss"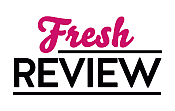 Reviewed by Clare O'Beara
Posted March 26, 2021

Inspirational | Women's Fiction
Mara Jacobs can't help but feel resentment toward her kind, generous, loving husband. He's thousands of miles away under the African sun, fulfilling his life's mission of working for a nonprofit providing clean drinking water. Meanwhile tired, stressed Mara is FACING THE DAWN in a Wisconsin suburb, pinching pennies, wishing her appliances weren't broken, and being asked to work extra shifts at the cheese factory.
We've barely got to know the little family and their concerns, when news breaks of a tragedy in Uganda. The rest of the women's fiction tale explores Mara's journey through grief. Jeremy 12, Chelsea 18, and Dylan, 19, are not ideal kids but the older two have been far less responsible than we'd expect of a family with parents who aren't always around. Dylan has been without a father figure for three years, and now has one in the shape of a youth guidance counsellor. Logan and his father Solomon Coppernall live nearby and start to be a benign, Christian influence. Mara's childhood friend Ashlee Eldridge, eight years widowed, arrives back in town and moves straight in to Mara's heart again. This lady just won't quit expecting the grieving Mara to come out walking in the winter mornings or visit art shows.
As Christian fiction goes, FACING THE DAWN is heavier on the Bible quotes than many. Mara has many soul-searching discussions with herself, and when she joins a grief counselling group, they start each meeting with prayers and hymns. This will be comforting to some, but other readers may see it as less relevant. More tragedy lies in wait for Mara, but recovery too. I'm puzzled as to why the nonprofit Deep Wells, Inc. didn't insist on an annual home stint, which would have meant so much to family solidarity.
Readers who are currently undergoing tough times might want to wait before reading this women's fiction, as they may identify too closely with some aspects. They may be annoyed that another man is available for when Mara might start looking around – though we see the model of Ashlee who is still single, showing that widows can continue living their own lives. The two older kids start to be a little syrupy sweet, in my view, compared to the more modern and self-centred way they were originally. Maybe the change was caused by the shocks they undergo. Cynthia Ruchti has created a powerful and sad tale of loss in FACING THE DAWN, but keep reading and come out into the daylight with our dynamic and stronger heroine.
SUMMARY
While her humanitarian husband Liam has been digging wells in Africa, Mara Jacobs has been struggling. She knows she's supposed to feel a warm glow that her husband is nine time zones away, caring for widows and orphans. But the reality is that she is exhausted, working a demanding yet unrewarding job, trying to manage their three detention-prone kids, failing at her to-repair list, and fading like a garment left too long in the sun.

Then Liam's three-year absence turns into something more, changing everything and plunging her into a sunless grief. As Mara struggles to find her footing, she discovers that even when hope is tenuous, faith is fragile, and the future is unknown, we can be sure we are not forgotten . . . or unloved.

With emotionally evocative prose that tackles tough topics with tenderness and hope, award-winning author Cynthia Ruchti invites you on a journey of the heart you won't soon forget.
---
What do you think about this review?
Comments
No comments posted.

Registered users may leave comments.
Log in or register now!