"The perfect web you won't want to miss"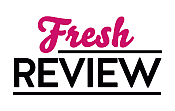 Reviewed by Diane Lynch
Posted March 15, 2021

Fantasy Urban | Romance Suspense | Romance Paranormal
Jennifer Estep's the LAST STRAND is a wonderful conclusion to the Elemental Assassin series. The nineteenth book is the final novel in the series "for a while." Jennifer Estep does plan on writing books featuring some of the secondary characters from this series. Furthermore, she hopes to write more stories about Gin someday. This urban fantasy takes place in the fictitious metropolis of Ashland, in the Appalachian Mountains.
In this story, Gin Blanco (aka the Spider) came to blows with her uncle Mason Mitchell, the leader of the Circle secret society. Everyone and everything Gin loves are threatened. The story is told from Gin's point of view. I admired her investigative and brainstorming skills. She is a strong heroine who showed tremendous growth throughout the series.
I always enjoy Gin's foster brother Finnegan Lane. He is a loyal character that brings humor into the books. I hope he is one of the characters that Jennifer Estep plans a spin off series of.
The LAST STRAND was skillfully written and thought-provoking. It held my attention from start to finish. I enjoyed the plot. I loved the bank scenes. For some reason, they reminded me of the bank robbery in HARRY POTTER AND THE DEATHLY HALLOWS, despite being dramatically different. I appreciated how the story was unique in the series yet made the Elemental Assassin series feel complete.
The previous book, SHARPEST STING, was published in October 2019. It is easy to forget what happened in that story in that amount of time. Jennifer Estep does a great job highlighting details that occurred in the previous books. She specifies enough to remind you of events that transpired but not too much if you are reading the books immediately after one another. That being said, I do not recommend reading LAST STRAND as a stand-alone. The entire series is worthwhile; I suggest reading them in order. Followers of the Elemental Assassin series will not be disappointed. I recommend this series to people who enjoy urban fantasies with a mystery and crime element.
SUMMARY
Every bloody thread has been leading to this . . .

I've battled a lot of bad guys in my time, both as Gin Blanco and as the notorious assassin the Spider. But I've never faced off against anyone quite as powerful and deadly as the dastardly leader of the Circle secret society.

Just when I finally have a lead on how I can defeat the evil group once and for all, new information comes to light that throws me for a loop. Suddenly, everyone and everything I love is in imminent peril of being destroyed, and I'm racing against the clock to figure out a way to save my friends.

The stakes couldn't be higher, and the danger has never been greater. Somehow, I need to weave one last strand in my web of death—and kill my enemies before they kill me . . .
---
What do you think about this review?
Comments
No comments posted.

Registered users may leave comments.
Log in or register now!