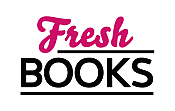 Pick up great June books for summer reading
"Fascinating character, page-turning mystery begins new Coben series..."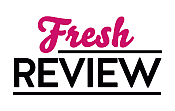 Reviewed by Ruth Castleberry
Posted March 11, 2021

Harlan Coben introduces Windsor Horne Lockwood III, or WIN, known in his newest novel as the wealthy, intelligent protagonist in a new series. Readers get to know Win as he narrates the intriguing story of how he figures out the relationship between his Uncle's death, his cousin's kidnapping, the theft of two major paintings, a Vermeer and a Picasso, and the murder of a domestic terrorist.
The FBI brings Win to the apartment of an unidentified dead man, apparently a hoarder, and asks him about the painting hanging on the wall. Win identifies it as the Vermeer stolen from his family over 20 years ago. The robbers kill his Uncle Aldrich and kidnap his cousin Patricia and hold her for months until she escapes. The FBI discovered the dead man is Ry Strauss, one of the Jack Street Six, a domestic terrorist group that firebombed a building and killed seven people. The FBI wants to know how and why the dead man possesses the painting and Win's monogrammed suitcase.
Then, PT, a former FBI agent Win knows, asks him to help find Arlo Sugarman, the other Jane Street Six leader, explaining that Sugarman killed PT's first partner over 20 years ago.
As Win digs into both the robbery, murder, and kidnapping 20 years ago and the recent death of the recluse who possessed both a stolen painting and Win's monogrammed suitcase, he uncovers links and even more challenging to answer questions. Unsettling conversations with his father and cousin push his determination to understand what happened 20 years ago and how it relates to the current murder.
Coben builds a complex mystery that unfolds at a page-turning pace. Win is intelligent and decisive. Accompanying him on this adventure is an intriguing experience as he wrestles with the intertwining subplots and uncovers clues that lead him to the truth. WIN leaves the reader hoping to travel with Win again and as soon as possible.
Learn more about Win
SUMMARY
From a #1 New York Times bestselling author comes this thrilling story that shows what happens when a dead man's secrets fall into the hands of vigilante antihero—drawing him down a dangerous road.

Over twenty years ago, the heiress Patricia Lockwood was abducted during a robbery of her family's estate, then locked inside an isolated cabin for months. Patricia escaped, but so did her captors — and the items stolen from her family were never recovered.

Until now. On the Upper West Side, a recluse is found murdered in his penthouse apartment, alongside two objects of note: a stolen Vermeer painting and a leather suitcase bearing the initials WHL3. For the first time in years, the authorities have a lead — not only on Patricia's kidnapping, but also on another FBI cold case — with the suitcase and painting both pointing them toward one man.

Windsor Horne Lockwood III — or Win, as his few friends call him — doesn't know how his suitcase and his family's stolen painting ended up with a dead man. But his interest is piqued, especially when the FBI tells him that the man who kidnapped his cousin was also behind an act of domestic terrorism — and that the conspirators may still be at large. The two cases have baffled the FBI for decades, but Win has three things the FBI doesn't: a personal connection to the case; an ungodly fortune; and his own unique brand of justice.
---
What do you think about this review?
Comments
No comments posted.

Registered users may leave comments.
Log in or register now!