"Friends to Lovers in the Gilded Age"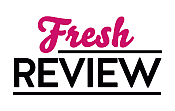 Reviewed by Jennifer Rummel
Posted March 9, 2021

Childhood best friends Harrison and Maddie grew up spending their summers together in Newport, Rhode Island. Just before Harrison declares his intention to court Maddie, he overhears her equating him like a brother. Devastated, he flees the ball and discovers a dark family secret. He's disowned and leaves for Paris without speaking to Maddie again.
After his father dies and his family is near bankruptcy, he returns to America. He plans on a hostile takeover of his family's company. However, his family believes he will save them. They beg him to marry an heiress.
Once he hears that Maddie hasn't married, he's determined to win her hand, even though an English duke courts her. Maddie's still playing tennis and has a tournament at the end of the summer. But that leaves just enough time for her to plan a house party to help her dear old friend find himself a bride.
Unbeknownst to Maddie, the only bride Harrison has ever wanted was her. Will Harrison be able to win the heart of his childhood friend?
The HEIRESS HUNT is the start of a new series set in the Gilded Age. It's a friends-to-lovers story where Harrison makes a lot of mistakes, his most frequent one is making decisions without including Maddie. His decisions infuriate Maddie. She wants a real partnership, not a controlling husband. A fantastic start to a new feminist historical romance series from Joanna Shupe that will leave readers looking for more. Luckily, the second book will be out in October.
SUMMARY
High society reprobate.
An unconventional heiress.
Childhood friends.

Is it too late...
Knickerbocker scoundrel Harrison Archer returns to New York to discover that his deceased father has bankrupted his estranged family. To save them from ruin, he's forced to quickly find and marry an heiress. For a matchmaker, Harrison turns to the one woman he wishes he could marry: his childhood friend and true love, Maddie, who once broke his heart and is now engaged to a duke.

For true love?
When her best friend Harrison left for Paris without a word, Maddie Webster took refuge in her infatuation with tennis. Now Harrison is back and needs her help in finding a bride. Begrudgingly, Maddie arranges a house party in Newport with a guest list of eligible heiresses. But watching Harrison flirt with potential brides is more than she can bear.

When Harrison and Maddie reunite, the passion between them ignites. But with their marriages to others looming, time is running out. Is their fate inescapable . . .or can love set them free?
---
What do you think about this review?
Comments
No comments posted.

Registered users may leave comments.
Log in or register now!