"An exciting new chapter for the Dragon Kings!"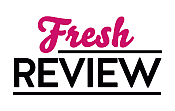 Reviewed by Kim Roller
Posted March 3, 2021

Jeyra hates dragons especially Dragon Kings. Determination and revenge drive her to capture one to get justice. Varek is the Lichen Dragon King and spending time with his best friend. When he wakes up to find himself the captive of unknown people, he'll try to figure out why. Jeyra finally has what she wants but it's not going as she planned. Varek poses questions that just may change his kidnapper's mind. What happens when a woman who hates his kind starts to change her mind?
Donna Grant starts her new Dragon Kings novella series about the Dragon Kings finding their mates or updating already written stories with DRAGON REVEALED. Beginning with the story of the Dragon King of the Lichens, Varek, and his kidnapper, Jeyra. Danger, suspense, and finding the truth carry this story to a wonderful ending. There are a few surprises along the way that will keep the reader wondering what will be revealed next. These two enemies may come together when they realize that the preconceptions are not what the characters think. There is a continuation of a storyline that brings lost characters to be found. DRAGON REVEALED gives the reader a small dose of magic, a lot of suspense, and a love story to last for centuries, and even a surprise ally. Donna Grant's loveable Dark King series continues with the characters we all love to learn about and catch up with.
SUMMARY
From New York Times and USA Today bestselling author Donna Grant comes a new story in her Dragon Kings series…
The capture of a Dragon King is cause for celebration. Jeyra never dreamed she would actually face one of the creatures who destroyed her home. But the longer she's around him, the more she finds herself gravitating to him. All it takes is one reckless kiss that unleashes desires and the truth that has been hidden from her to set them both on a course that could be the end of them.
Varek, King of Lichens, has known nothing but a life with magic. Until he finds himself on a different realm unable to call up his powers. Worse, he's in shackles with no memory of how it happened. When he sees an enthralling woman who leaves him speechless, he believes he can charm her to free him. The more she rebuffs him, the more he craves her, igniting a dangerous passion between them. Can he protect the woman he's fallen for while uncovering the truth - or will peril that neither see coming tear them apart?
---
What do you think about this review?
Comments
No comments posted.

Registered users may leave comments.
Log in or register now!