"Hidden away from the world... a new Austen heroine prevails!"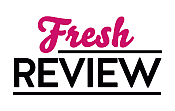 Reviewed by Debbie Devita
Posted March 3, 2021

Romance Historical | Historical
THE HEIRESS is a beautiful, engaging tale that brings a fresh take to a world that is often revisited--that of Jane Austen's Pride and Prejudice. Molly Greeley breathes new life into an overlooked character and gives her a rich, fulfilling existence, in addition to some romance. This story centers around Anne de Bourgh, Darcy's cousin who he was intended to marry.
The novel opens with a reference to the only thing we knew about Anne, that her health is delicate: "I was not always small and sickly." She was a colicky baby which resulted in her being given drops of laudanum occasionally. Over the years, it became her routine-- drops every day, numbing her life as she listlessly moved through her days. Until one day, when she's almost 30 years old, Anne is inspired to take a second look at her circumstances and break free from her drugged existence to take charge of her own life.
There is nothing fast-paced about this book, but I did have a hard time putting it down because I felt quite invested in how Anne's life would evolve and change as different characters and circumstances came before her. This book really tells a great back story.
There were several plot twists that I greatly enjoyed and I loved the subtle hints and foreshadowing that Greeley also implemented throughout the novel. I will definitely want to read more from this author. With the way the book is written, a person does not need to have read "Pride and Prejudice" to be able to enjoy this novel.
I found myself immediately drawn into the story from the first page to the last. So many scenes had me in tears, some had me smiling from ear to ear...and some...well, everything in between.
SUMMARY
In this gorgeously written and spellbinding historical novel based on Pride and Prejudice, the author of The Clergyman's Wife combines the knowing eye of Jane Austen with the eroticism and Gothic intrigue of Sarah Waters to reimagine the life of the mysterious Anne de Bourgh.

As a fussy baby, Anne de Bourgh's doctor prescribed laudanum to quiet her, and now the young woman must take the opium-heavy tincture every day. Growing up sheltered and confined, removed from sunshine and fresh air, the pale and overly slender Anne grew up with few companions except her cousins, including Fitzwilliam Darcy. Throughout their childhoods, it was understood that Darcy and Anne would marry and combine their vast estates of Pemberley and Rosings. But Darcy does not love Anne or want her.
After her father dies unexpectedly, leaving her his vast fortune, Anne has a moment of clarity: what if her life of fragility and illness isn't truly real? What if she could free herself from the medicine that clouds her sharp mind and leaves her body weak and lethargic? Might there be a better life without the medicine she has been told she cannot live without?
In a frenzy of desperation, Anne discards her laudanum and flees to the London home of her cousin, Colonel John Fitzwilliam, who helps her through her painful recovery. Yet once she returns to health, new challenges await. Shy and utterly inexperienced, the wealthy heiress must forge a new identity for herself, learning to navigate a "season" in society and the complexities of love and passion. The once wan, passive Anne gives way to a braver woman with a keen edge—leading to a powerful reckoning with the domineering mother determined to control Anne's fortune . . . and her life.
An extraordinary tale of one woman's liberation, The Heiress reveals both the darkness and light in Austen's world, with wit, sensuality, and a deeply compassionate understanding of the human heart.
---
What do you think about this review?
Comments
No comments posted.

Registered users may leave comments.
Log in or register now!