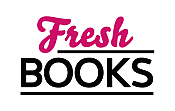 April showers are here, settle with a great read!
"The Flatshare Falls Flat"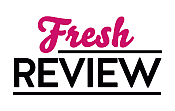 Reviewed by Alison Ellis
Posted February 23, 2021

Tiffy is in desperate need of an apartment after breaking up with her boyfriend, again. Even though she has her dream job, the pay isn't enough to be able to afford anything that may have detrimental health effects in the long run. Desperate, she answers an ad for a flatshare in London. The perks include never seeing her roommate, Leon, who works nights and is away on weekends to his girlfriend's flat. Better yet? She never has to meet Leon and will only be dealing with his girlfriend. Sounds perfect, but how do you communicate with a roommate over trash pickup, leftovers, and life's little mysteries? Post-its. As the notes become more frequent and they begin sharing more personal aspects of their lives, they realize they must meet. Will they each meet the expectations of the other? Will it ruin a good thing? Or will it turn out to be the best thing that has ever happened to them?
THE FLATSHARE is a hilarious at times and tragic at times twist on the modern relationship. Tiffy's story is very extroverted and expansive, while Leon's introverted dialogue is short and to the point. The chapters are divided into Leon and Tiffy's perspectives. Tiffy's story sometimes reads like a traditional rom-com, while Leon's reads a little awkward and brusque. This took some getting used to (about half of the book for me), but as I pressed on, I could not see it being written any other way.
THE FLATSHARE is about having love, losing love, leaning on friends that are like family, workplace issues, crime issues, overcoming, and dealing with emotional baggage, among other things. This is not a totally feel-good romantic comedy, as it does have some very dark, possible triggering, elements which took me by surprise given the synopsis and the rave reviews.
If you are looking for a completely hilarious, Sophie Kinsella type read, which I was led to believe it was, look elsewhere, this is not the book for you. If you are looking for a book with scattered elements (funny, tragic, near-death experience, emotional and physical abuse, political jabs, stalking, workplace issues, etc. … seriously there is almost no issue that goes untouched) this is the book for you.
This is the first book I have read by this author, and to be completely honest I will never automatically grab any other books of hers off the shelf, as I do with other authors, without some thorough research first. I feel duped by the synopsis, and I don't think that is fair to readers looking for a light, fun read to start off the new year (as I was) and then being bombarded with aspects I had absolutely no desire to read about. Was it well-written? Scattered, but yes.
SUMMARY
What if your roommate is your soul mate? A joyful, quirky romantic comedy, Beth O'Leary's The Flatshare is a feel-good novel about finding love in the most unexpected of ways.
Tiffy and Leon share an apartment. Tiffy and Leon have never met.
After a bad breakup, Tiffy Moore needs a place to live. Fast. And cheap. But the apartments in her budget have her wondering if astonishingly colored mold on the walls counts as art.
Desperation makes her open minded, so she answers an ad for a flatshare. Leon, a night shift worker, will take the apartment during the day, and Tiffy can have it nights and weekends. He'll only ever be there when she's at the office. In fact, they'll never even have to meet.
Tiffy and Leon start writing each other notes – first about what day is garbage day, and politely establishing what leftovers are up for grabs, and the evergreen question of whether the toilet seat should stay up or down. Even though they are opposites, they soon become friends. And then maybe more.
But falling in love with your roommate is probably a terrible idea…especially if you've never met.
---
What do you think about this review?
Comments
No comments posted.

Registered users may leave comments.
Log in or register now!