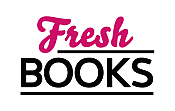 October ushers in great books with holiday themes!
"Suspense master Koryta stimulates heart rates with story of a woman on the run..."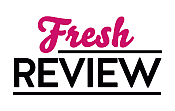 Reviewed by Ruth Castleberry
Posted February 23, 2021

NEVER FAR AWAY begins with two professionals discussing how to kill a woman sitting in her car, watching them discuss her fate while waiting for the end. In this first chapter, the two assassins create enough evidence to convince their client that Nina Morgan is dead. The chapter ends as the two debate over telling their client the truth or lying to him about her death as they watch her disappear into the woods. Michael Koryta pulls no punches with the graphic detail in his book as he opens with the grizzly description of a paid murder, not to mention setting the reader's expectations for unrivaled suspense.
The story picks up ten years later with Nina's family, husband Doug, and children Nick and Hailey, on a Saturday morning. Doug goes to fetch doughnuts and gets killed in a freak auto accident. Hailey calls Aunt Leah, as directed by her Dad, if anything happened to him. Aunt Leah is a guide in Maine's remote woods and is Nina with a new identity. A wealthy businessman, Corson Lowery, wants Nina dead because the threat of her testimony caused his son to kill himself. Nina needs to retrieve her children but doesn't know if it's safe.
Nina moves Nick and Hailey to Maine and discovers the lawyer who set up her guardianship ends up murdered. Then two professional hitmen she knows, Marvin Sanders and Randall Pollard, who also work for Lowery, break out of jail. Another professional killer, Dax Blackwell, whose father and uncle were the two to help Nina before, travels to Maine to see if he can help her.
Koryta's pace is relentless. Hailey suspects something is amiss since their aunt is a perfect stranger, and she persuades the son of a PI and neighbor to find out about her father's background. Nina gets edgy when she hears the lawyer is dead. Then she shifts into getaway planning when she learns Lowery's two hitmen broke out of prison. A master of suspense, Koryta's skill with words pulls the reader through the novel at breakneck speed. NEVER FAR AWAY does not let go until the last page.
SUMMARY
New York Times bestselling "master" of American thriller writing Michael Koryta returns with an electrifying new novel about a mother seeking to reconnect with her children after a terrible trial tears their family apart

Nina Morgan's bloodstained car was found a decade ago on a lonely Florida road. Forensic evidence suggested she'd been murdered, although her body was never found. Her disappearance left her infant children to the care of their father.

Once a pilot, mother, wife, and witness to a gruesome crime, Nina had to flee her old life to save her family. She reinvented herself as Leah Trenton, a guide in the Allagash Wilderness in northern Maine. She never expected to see her children again, but now tragedy has returned them to her—only they have no idea that she's their mother—and delivered all of them back into danger. "Aunt Leah" will need some help, and an old ally has a suggestion: an enigmatic young hitman named Dax Blackwell.

Never Far Away is a thrilling collision between old sins and new dreams, where the wills and ingenuity of a broken family will be tested against all odds.
---
What do you think about this review?
Comments
No comments posted.

Registered users may leave comments.
Log in or register now!