"The Duke Heist Stole Our Hearts"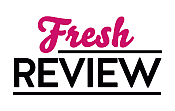 Reviewed by Ashley Gosse
Posted February 23, 2021

THE DUKE HEIST by Erica Ridley is the first in the Wild Wynchester series. I've never read a book by this author before, but I've spent a fair number of hours enchanted by historical romances. I have found that I prefer a novel with strong heroines who fight society norms. This book had that in spades as well as some interesting characters.
The Wynchesters are a sibling group of six who were all brought together by Baron Vanderbean, who adopted them all. Despite the Baron's title, his children were deemed to be illegitimate and were not accepted within the ton. This story follows Chloe Wynchester, who was in an orphanage when Bean took her in. The siblings are distraught after a prized painting of Puke from Midsummer Nights Dream was stolen from them by the Duke Faircliff after Bean passed away.
Chloe and her siblings are determined to retrieve the painting and have it back in the family home where it belongs. The only obstacle was Lawrence Gosling, the eighth Duke of Faircliff, who recently inherited the title upon the death of his father. Lawrence is dispised by the Wynchesters and the feeling is mutual. Chole and her family become aware of the Duke's plan to offer the painting to Phillipa, who was being courted by the Duke, as a romantic gesture.
The mystery continues to unfold and ultimately Chole is stuck in a compromising position with the Duke and thus begins a false relationship as he was in her debt. Little did Chole know that the Duke she had termed the ice-cold Duke, was hiding his true self. Chole eventually starts to see the other sides of Lawrence and they form a connection despite his plan to marry Phillipa. The duke is torn between his heart and the needs of his estate for a large dowry.
Not to mention that Chole and her family are looked down upon within society and that they were treated badly by those titled and in high standing. Connecting himself to a Wynchester would compromise his reputation and any efforts he had been making the House of Lords.
The plot is filled with mystery, chemistry, and hilarity. Tommy is one of my favourite characters and I'm patiently waiting to read her story because I already have it built in my head as being hilarious! All of Chole's siblings seem to have their own skillset. Chole's skill has been that she is plain and can blend it well as no one seems to notice her.
The book explored the complexity of love and the conflict between doing what one thinks is right and moral, versus following your heart at the sacrifice of others. There is also an unmistakable theme around family. Despite the fact that the siblings are not blood-related, their bond is unlike any other.
Ultimately, THE DUKE HEIST stole my heart and made me excited for the next in the series. Thank you, Erica Ridley. It won't be the last time your writing finds itself in my hands.
SUMMARY
A NYT bestselling author kicks off a new Regency series of "irresistible romance and a family of delightful scoundrels" as a woman looking to recover a stolen painting accidentally kidnaps a duke instead. (Eloisa James)
Chloe Wynchester is completely forgettable -- a curse that gives her the ability to blend into any crowd. When the only father she's ever known makes a dying wish for his adopted family of orphans to recover a missing painting, she's the first one her siblings turn to for stealing it back. No one expects that in doing so, she'll also abduct a handsome duke.
Lawrence Gosling, the Duke of Faircliffe, is tortured by his father's mistakes. To repair his estate's ruined reputation, he must wed a highborn heiress. Yet when he finds himself in a carriage being driven hell-for-leather down the cobblestone streets of London by a beautiful woman who refuses to heed his commands, he fears his heart is hers. But how can he sacrifice his family's legacy to follow true love?
---
What do you think about this review?
Comments
No comments posted.

Registered users may leave comments.
Log in or register now!