"Of Love and Family, a beautiful story set in new and old countries"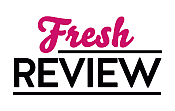 Reviewed by Bharti C
Posted February 23, 2021

Women's Fiction | Literature and Fiction
There are not many authors who write fiction set in Afghanistan, who present to us the lyrical beauty, warmth of its people, cultural richness; not by omitting but by also, telling us about the war ravaging the country, the rot settling in its foundations via its own and foreign residents.
To quote directly from the book itself, Sparks like Stars is a story of people, flawed yet hopeful. The protagonist Aaryana's life changes in every way when she was 10 and lost everything she was born with. For the next few decades she becomes a young surgeon trying to hold on to her old self as much as she can .
In her new life in America, despite having all a person would need for a successful life, Aryana is restless. Things take a turn when she is confronted by a ghost from her childhood. Soon Aryana decides to face her past head-on and put the restlessness to sleep for once and all. A trip back to the country of her birth soon sees her face questions she has only asked herself in her head. We see how Aryana makes peace with her past and finally looks forward to a future.
The characters, especially Aryana and her journey is intriguing in a way where she exists inside herself while functioning in a society. We see the surgeon, American citizen she is but in the privacy of her thoughts we meet Sitara. It is surreal to watch her grow up and carry her childhood in her heart as of she was still living it.
The Afghanistan Sitara remembers growing up in is a beautiful country on the verge of destruction. There is poetry in its changing scenery which Aryana lives through till she leaves for America. The story is that of a secret many from her homeland has been lost too. The prose is filled with the hope of a happy childhood of magic, friendship, and family love. It tells a story of a teenager coming into her own in a new culture but somehow keeping her parent's ethos alive in her actions. We see a young woman so far from her birth country yet it is alive in every breath she takes wherever she is. It is about a woman who fights to make sense of a violent ending to her childhood and honouring the people she lost decades ago.
Sparks like Stars is a story about love - love for the family Aryana was born into, the one she grows up with. It is about honour and gratitude for her past and present. It is about a displaced woman putting her past to an honourable rest so she can finally look forward to a future.
I was utterly mesmerized reading Sparks likes Stars set in the hauntingly beautiful Afghani culture living and breathing in the now American woman.
SUMMARY
An Afghan American woman returns to Kabul to learn the truth about her family and the tragedy that destroyed their lives in this brilliant and compelling novel from the bestselling author of The Pearl That Broke Its Shell, The House Without Windows, and When the Moon Is Low.

Kabul, 1978: The daughter of a prominent family, Sitara Zamani lives a privileged life in Afghanistan's thriving cosmopolitan capital. The 1970s are a time of remarkable promise under the leadership of people like Sardar Daoud, Afghanistan's progressive president, and Sitara's beloved father, his right-hand man. But the ten-year-old Sitara's world is shattered when communists stage a coup, assassinating the president and Sitara's entire family. Only she survives.
Smuggled out of the palace by a guard named Shair, Sitara finds her way to the home of a female American diplomat, who adopts her and raises her in America. In her new country, Sitara takes on a new name—Aryana Shepherd—and throws herself into her studies, eventually becoming a renowned surgeon. A survivor, Aryana has refused to look back, choosing instead to bury the trauma and devastating loss she endured.
New York, 2008: Forty years after that fatal night in Kabul, Aryana's world is rocked again when an elderly patient appears in her examination room—a man she never expected to see again. It is Shair, the soldier who saved her, yet may have murdered her entire family. Seeing him awakens Aryana's fury and desire for answers—and, perhaps, revenge. Realizing that she cannot go on without finding the truth, Aryana embarks on a quest that takes her back to Kabul—a battleground between the corrupt government and the fundamentalist Taliban—and through shadowy memories of the world she loved and lost.
Bold, illuminating, heartbreaking, yet hopeful, Sparks Like Stars is a story of home—of America and Afghanistan, tragedy and survival, reinvention and remembrance, told in Nadia Hashimi's singular voice.
---
What do you think about this review?
Comments
No comments posted.

Registered users may leave comments.
Log in or register now!