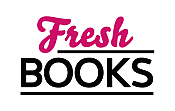 Best winter reads for February
"Welcome Back to Belle View!"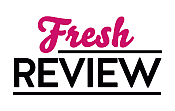 Reviewed by Alison Ellis
Posted February 18, 2021

Mystery Woman Sleuth | Mystery Private Eye | Mystery Cozy
Business has been picking up in Queens, New York at Belle View Banquet Manor for Event Manager Mia Carina. As a family-owned business from an ex "Family" (yes, a mob family) it is imperative that this business stays on the straight and narrow and succeeds for her father who is changing his illegal ways. When Nicole, a lifelong friend of Mia's, decides to have one of the baby showers at Belle View, Mia excitedly agrees. She also agrees to accompany Nicole to another shower thrown by her stepmother Tina at one of the most extravagant establishments in Queens. Mia figures she can support her friend while doing research on how other venues operate behind the scenes. Back at Belle View, when the day arrives for Nicole's lower-key shower, a fight ensues between Nicole's stepmother, mother, and grandmother. Breaking the fight up, Mia hopes for her friend's sake, they can all learn to get along, especially with a new baby making his or her appearance soon. As the party reaches its end, one last present is unwrapped, supposedly from Tina, who denies that it is from her. That gift is a painting that was stolen years ago. What's worse than that? Tina is found murdered shortly after the party. Once again Mia decides to do some sleuthing to clear Belle View's name, and hopefully find the person who did this before they find her.
LONG ISLAND ICED TINA is the hot summer escape we all need right now. This installment is book two in Maria DiRico's Catering Hall Mystery series and what a fun read it was! The storyline flows effortlessly, the murder mystery plot was fun and kept me on my toes with its twists and turns, and overall, was a pure pleasure to read. It was great to catch up with Mia's family, especially her feisty grandmother who has her own side mission that she needs Mia's help with, which readers will find hilarious. Their relationship gives me Janet Evanovich's Stephanie Plum series vibes, which if you have read that series, you know what I'm laughing about. We also get a better glimpse at Mia's relationship with her childhood sweetheart and the new neighbors that readers will be delighted with. I would say the pacing of this series is exactly where it needs following its debut last year.
Treat yourself and get a copy of LONG ISLAND ICED TINA, but make sure you skim the delicious recipes included in the back and do a grocery run before you start reading!
SUMMARY
Mia Carina is back in the borough of Queens—in charge of the family catering hall, Belle View Banquet Manor, and keeping her nonna company. But some events—like murder—are not the kind you can schedule . . .

Mia's newly pregnant friend Nicole plans to hold a shower at Belle View—but Nicole also has to attend one that her competitive (and mysteriously rich) stepmother, Tina, is throwing at the fanciest place in Queens. It's a good chance for Mia to snoop on a competitor, especially since doing a search for "how to run a catering hall" can get you only so far.

Mia tags along at the lavish party, but the ambience suffers at Nicole's Belle View shower when a fight breaks out—and then, oddly, a long-missing and valuable stolen painting is unwrapped by the mom-to-be. Tina is clearly shocked to see it. But not as shocked as Mia is when, soon afterward, she spots the lifeless body of a party guest floating in the marina . . .

Italian recipes included!

---
What do you think about this review?
Comments
No comments posted.

Registered users may leave comments.
Log in or register now!