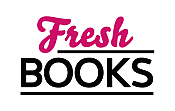 October ushers in great books with holiday themes!
"Best of the Brown Sisters Trilogy"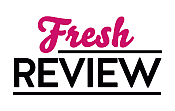 Reviewed by S. Lyn Collins
Posted February 14, 2021

Talia Hibbert finishes her Brown Sisters Trilogy with the best of the bunch. The rom-com gives brief glimpses of the other two sisters and their beaus but fulfills the finale in all other ways, Eve, as the baby of the sisters, has not found her niche for occupation or relationships. Hibbert humorously covers subjects of autism in adults and child neglect without weighing down the storyline. Eve and Jacob's book is set in a B & B in the Lake District of England and includes a cast of supporting characters that I can't wait to read about in upcoming books (please Ms. Hibbert, Can we have books for Tessa, Mont, and Alex?). The settings and dialogue made me laugh out loud.
ACT YOUR AGE, EVE BROWN can be read as a stand-alone book but is even better if you read all three in order to see the characters from different points of view.
SUMMARY
In USA Today bestselling author Talia Hibbert's newest rom-com, the flightiest Brown sister crashes into the life of an uptight B&B owner and has him falling hard—literally.
Eve Brown is a certified hot mess. No matter how hard she strives to do right, her life always goes horribly wrong—so she's given up trying. But when her personal brand of chaos ruins an expensive wedding (someone had to liberate those poor doves), her parents draw the line. It's time for Eve to grow up and prove herself—even though she's not entirely sure how…
Jacob Wayne is in control. Always. The bed and breakfast owner's on a mission to dominate the hospitality industry—and he expects nothing less than perfection. So when a purple-haired tornado of a woman turns up out of the blue to interview for his open chef position, he tells her the brutal truth: not a chance in hell. Then she hits him with her car—supposedly by accident. Yeah, right.
Now his arm is broken, his B&B is understaffed, and the dangerously unpredictable Eve is fluttering around, trying to help. Before long, she's infiltrated his work, his kitchen—and his spare bedroom. Jacob hates everything about it. Or rather, he should. Sunny, chaotic Eve is his natural-born nemesis, but the longer these two enemies spend in close quarters, the more their animosity turns into something else. Like Eve, the heat between them is impossible to ignore—and it's melting Jacob's frosty exterior.
---
What do you think about this review?
Comments
No comments posted.

Registered users may leave comments.
Log in or register now!