"If you read just one Thriller this year, do yourself a favor and pick up Pretty Little Wife."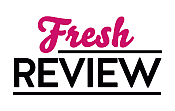 Reviewed by Angie Elle
Posted February 1, 2021

Women's Fiction Psychological | Thriller Domestic
Audiobook narrated by Xe Sands
PRETTY LITTLE WIFE has gotten all the buzz, and after reading it, I can assure you it's warranted. This book was so gripping that if I wasn't reading it, all I could think about was getting back to it. Even when I was finished, I needed time to think about this book and let everything sink in. It's one of those books that you just don't want to end.
Everyone is shocked to find out that one of the most beloved teachers at their high school is missing. Especially his wife, Lila. Because she was the last one to see him, and a body doesn't just get up and walk away. Lila was a fascinating character from the beginning. She had an intriguing past, she was hard to get to know even while you were in her head, and the woman was a pro at compartmentalizing. She spent her entire marriage lonely, and the whole relationship was something I couldn't wait to learn more about. There were so many layers to this story, so many bombs dropped, and just when you thought there couldn't possibly be more, there always was.
The story is told mostly in the present, but flashes back to the events leading up to Aaron's disappearance, and I liked that that was the way we learned more about Aaron and Lila. There was also the small thread of a true crime podcast that Lila was listening to that added a bit of irony and made me chuckle. The only people Lila seemed to care about in her life was her friend and lawyer, Tobias, and Jared, her brother-in-law. But even then, she just couldn't bring herself to trust them when it was clear they both cared for her very much and were there for her through everything. We also got the point of view of Ginny, the detective investigating Aaron's disappearance. She's also dealing with misogyny at her job, but her job is important to her and she takes it to a certain degree. I really liked Ginny's character. She was smart, gritty and determined, and she is a woman who people are going to look up to as she moves on in her career. I really enjoyed reading from her POV and would love it if the author chose to continue to feature this character in future books.
The way the story was woven together in the end was very satisfying, and I love how things played out; there were so many moments that left me shocked along the way. Pretty Little Wife is a story that's going to stay with me for a long time, and I know it's a book I'll pick up and read again. I'm excited for Darby Kane's next release!
Narration: Xe Sands did a fantastic job with Lila and Ginny. She captured the essence of their characters perfectly, and I especially loved how she was able to convey Lila's indifference. I really enjoyed her narration, and I'll be on the lookout for anything she narrates going forward!
SUMMARY
Lila Ridgefield lives in an idyllic college town, but not everything is what it seems. Lila isn't what she seems.
A student vanished months ago. Now, Lila's husband, Aaron, is also missing. At first these cases are treated as horrible coincidences until it's discovered the student is really the third of three unexplained disappearances over the last few years. The police are desperate to find the connection, if there even is one. Little do they know they might be stumbling over only part of the truth....
With the small town in an uproar, everyone is worried about the whereabouts of their beloved high school teacher. Everyone except Lila, his wife. She's definitely confused about her missing husband but only because she was the last person to see his body, and now it's gone.
---
What do you think about this review?
Comments
No comments posted.

Registered users may leave comments.
Log in or register now!