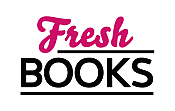 April showers are here, settle with a great read!
"Welcome Back To Moose Springs, Alaska!"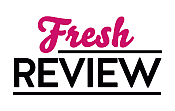 Reviewed by Alison Ellis
Posted January 28, 2021

Romance Contemporary | Romance Comedy
Hollywood's favorite girl next door, River Lane, is switching careers from actress to director. Her first film is a documentary featuring the tourist destination of Moose Springs, Alaska. River and her friends/film crew, Bree and Jessie, think this film is going to be a piece of cake and be the start to a fresh new career. They couldn't have been more wrong. The residents of Moose Springs have no desire to have their town featured in a film promoting tourism in their little slice of heaven in rural Alaska. Not one to back down, River battles on. Running into Easton Lockett on day one turned out to be a blessing in disguise. The burly Alaskan is a climbing guide and suggests they take a trip up Mount Veil to showcase the beauty of the Alaskan wilderness since the townspeople are being uncooperative about their filming there. River is an experienced climber and leaps at the opportunity to merge her love of film and climbing. Easton's main goal is to get River and her crew up and down the mountain without incident. What he least expected was a love story, or two, in the process.
ENJOY THE VIEW is a fun, sexy, outdoorsy romp through the wilds of beautiful Alaska. From its quirky, stubborn townspeople to the majesty of Mount Veil, this is one book not to miss. River is a fun, witty main character who had me laughing with her hilarious one-liners and had me cheering her on with her determination to succeed. Easton's character is what everyone pictures an Alaskan mountain man to be, the looks of rugged and outdoorsy handsomeness, coupled with the personality of a teddy bear. Other supporting characters, from River's film crew, Easton's feisty sister, and Easton's best friend are the perfect addition to this storyline. ENJOY THE VIEW is a brilliantly written romance novel with the twist of heart-stopping action and adventure. From the beautiful descriptions of Alaska and Mount Veil to the colorful banter between friends, readers will be engrossed in this heartwarming tale.
ENJOY THE VIEW is book three in the Moose Springs, Alaska series by Sarah Morgenthaler, and this is the first book I have had to pleasure to read in this series. It can definitely be read as a standalone, but to get the full effect and background of all these enjoyable characters I would recommend getting the whole series and planning a little vacation in the fictional town of Moose Springs. Books one and two, THE TOURIST ATTRACTION and MISTLETOE AND MR. RIGHT, are happily waiting in my Amazon cart as we speak.
SUMMARY
A grouchy mountaineer, a Hollywood starlet
And miles of untamed wilderness...
What could possibly go wrong?
Former Hollywood darling River Lane's acting career is tanking fast. Determined to start fresh behind the camera, she agrees to film a documentary about the picturesque small town of Moose Springs, Alaska. The assignment should have been easy, but the quirky locals want nothing to do with River. Well, too bad: River's going to make this film and prove herself, no matter what it takes.
Or what (literal) mountain she has to climb.
Easton Lockett may be a gentle giant, but he knows a thing or two about survival. If he can keep everyone in line, he should be able to get River and her crew up and down Mount Veil in one piece. Turns out that's a big if. The wildlife's wilder than usual, the camera crew's determined to wander off a cliff, and the gorgeous actress is fearless. Falling for River only makes Easton's job tougher, but there's only so long he can hold out against her brilliant smile. When bad weather strikes, putting everyone at risk, it'll take all of Easton's skill to get them back home safely...and convince River she should stay in his arms for good.
---
What do you think about this review?
Comments
No comments posted.

Registered users may leave comments.
Log in or register now!