"Stunning Saga Of Five Beautiful Greek Sisters"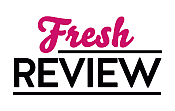 Reviewed by Patricia Pascale
Posted January 14, 2021

THE HOUSE BY THE RIVER held me captive as Lena Manta portrays the stunning saga of five beautiful Greek daughters. Their parents, Gerasimo and Kyria Theodora lived in the shadow of Mount Olympus. Two big chestnut trees frame it, overlooking a large garden filled with vegetables and flowers. The river flows freely to meet the sea as it has done for centuries.
Our story begins as war with Germany rages. Gerasimo joins forces to fight for Greece. When the Nazis occupy their village, Theodora becomes a heroine as she saves the local school children from certain death by hiding them in the trees. She is cunning when the Nazis arrive at her home searching for food. She has a secret room hidden under the kitchen where she hides her goat and two hens and her girls. Food for them is scarce but they survive. The war ends and Gerasimo returns. Tragedy strikes when he steps on a rusted nail and refuses to seek medical assistance. The infection in his foot gets worse and spreads up his leg. By the time he got to a doctor, it is too late. He is told that his leg has become infected and he can survive with an amputation of his leg. He refuses, choosing death over being "half a man." Theodora becomes a widow with five daughters to raise.
Each of her daughters is beautiful; each has a dream to leave their home and soar! Melissanthi meets Apostolos Florian, a wealthy tobacco merchant from Athens, who marries her and shows her the world, and introduces her to sex. He is older and when his heart starts to give out, his doctor warns him away from his overactive sex life. His wife does not know his condition and believes he has grown tired of her. She meets a young handsome man, Angelos, and they begin a wild sex-filled affair. She thinks her husband is unaware but he is not. He stands by her when Angelos kills himself and she is pregnant with his child. With her dream faltering, she begins to think of returning to her home.
Julia falls in love with Tokas Karapanos, a civil engineer who comes to work on a project in her town. They fall in love and get married. His parents refuse to attend the wedding and when she meets her in-laws Julia discovers she has a mother-in-law from Hell. She makes all kinds of trouble and refuses to accept her as her son's wife. Tokas is offered a job building in Africa and Julia agrees to go with him. In Cameroon they have a nice life, begin a family, and put aside quite a bit of money that Tokas sends back home. When his partner deceives him on a big bridge construction job, Tokas' reputation is ruined and he and his family have no choice but to return home A truly sad finale for Julia and her children. She makes peace with her mother-in-law and makes plans to travel back to her home.
Aspasia marries Stavros, who was a local delivery man and cares for his mother, Stella. When they meet and fall in love, Stavros marries her and takes her home where quickly Aspasia becomes totally bored. She has three children in a row and feels trapped. She attends a party at a club and grabs the microphone and starts to sing. The owner loves her and offers her a job singing at his club. That is the beginning of the end of her marriage as she forgets her husband and children and only wants to sing. Sadness follows her and soon she thinks about home and her mother who always told her she would be welcome there.
Polyxeni runs away from home with a touring group and becomes a popular stage actress. and a TV star. Her great love is with ultra-rich Petris Glenos who is a playboy and cheats all the time he is with Polyxeni. A year passes. He breaks up with her when his parents intervene and offer to disinherit him from his fortune if he does not marry the 23-year-old woman they picked in their class. No problem for him. He marries and moves on leaving Polyxeni in shatters. It is her daughter Vasiliki that suggests it is time for her to return to the House on the River. They will return together.
I think Magdalini had the biggest challenge with her dream. She chose to travel to Chicago in America to live with her aunt and uncle and pursue her education. At a New Year's Eve party, she falls in love with Franco, the handsome son of a Mafia chief. She had no clue about her husband's life but he gave her everything she ever wanted, including a son. Her father-in-law was a boss and when his territory was invaded by another Mafia chieftain, blood was shed and many sad things occurred in Magdalini's life Nothing that mattered was left to her. Time to head home.
Who returns and what happens will have you reaching for the kleenex This is a great read and the first of 29 written by Lena Manta to be translated in English, Her writing style is appealing to me and her characters became part of me. This is one to be saved and re-read in the future. THER HOUSE ON THE RIVER is my favorite read this year and I know you will enjoy it too. Brava! and Enjoy!
SUMMARY
The first novel by acclaimed Greek writer Lena Manta to appear in English translation, The House by the River is an intimate, emotionally powerful saga following five young women as they realize that no matter the men they choose, the careers they pursue, or the children they raise, the only constant is home.
Theodora knows she can't keep her five beautiful daughters at home forever—they're too curious, too free spirited, too like their late father. And so, before each girl leaves the small house on the riverside at the foot of Mount Olympus, Theodora makes sure they know they are always welcome to return.
A devoted and resilient mother, Theodora has lived through World War II, through the Nazi occupation of Greece, and through her husband's death, and now she endures the twenty-year-long silence of her daughters' absence. Her children have their own lives—they've married, traveled the world, and courted romance, fame, and even tragedy. But as they become modern, independent women in pursuit of their dreams, Theodora knows they need her—and each other—more than ever. Have they grown so far apart that they've forgotten their childhood house in its tiny village, or will their broken hearts finally lead them home?
---
What do you think about this review?
Comments
No comments posted.

Registered users may leave comments.
Log in or register now!