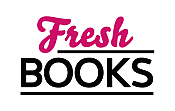 April showers are here, settle with a great read!
"A Witchy Tale of Good Versus Evil"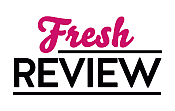 Reviewed by Alison Ellis
Posted January 14, 2021

Mystery Cozy | Mystery Culinary
Josie Way has her dream job working at the Library of Congress, until she is a witness to a bribery exchange that puts her in danger. Fearing for her life, she decides to leave D.C. for a little while and accepts the head librarian position in Wilfred, Oregon, a town so small it isn't even on a map. But things in this small town are not all they seem to be.
On her flight to Wilfred, Josie starts feeling off. Nothing she can quite explain, but she knows something in her is changing and coming alive in an intriguing way. She soon discovers that she comes from a long family line of witches, which is a mystery in itself.
Arriving at the library housed in an old house, her apartment located above the library is spooky, yet charmingly cozy. What is not so charming is the fact that within a month the library may be bulldozed and replaced with a wellness retreat, if some of the library trustees have anything to say about it. When a body is found behind the library, Josie doesn't know if it's connected to her life back in D.C., or if it has to do with the Wilfred residents being up in arms about their library's fate. As Josie starts asking questions, more questions come, and deciding who she can trust with the truth may just get her killed.
BAIT AND WITCH is the first book in the new Witch Way Librarian Cozy Mysteries series. And what a debut it is! This is such a fun, paranormal introduction to what is hopefully a long-standing series. Josie's character is so easy to relate to, as are the various residents of Wilfred. We get introduced to a pessimistic librarian with secrets of her own, an outspoken library trustee who also owns the local diner/bar, local and federal law enforcement officials, and an amusingly, adorable cat, among many others. The storyline flows easily (I devoured this book in a day) and the ending is one that will blow readers away with the plot twist no one will see coming.
BAIT AND WITCH is the perfect paranormal mystery to escape in, from the beautiful small-town setting to its witchy undertones, it is sure to charm readers across many genres. SEVEN-YEAR WITCH, book two in this series, has its release day set for August 2021.
Grab a copy of BAIT AND WITCH and mark your calendars for book two. This is a series not to miss!
SUMMARY
Librarian Josie Way moved to small-town Oregon to lay low. Instead, thanks to newfound magic abilities—and a killer on the loose—she's leapt out of the frying pan and into a cauldron of trouble . . .

Josie Way loved working among the Library of Congress's leather-scented stacks—until she uncovered corruption and made herself a target. As Wilfred, Oregon's new librarian, Josie can stay undercover until the case goes to court. But life in this little town isn't as subdued as she expected. The library, housed in a Victorian mansion, is slated to be bulldozed. Still digesting the news that her safe haven is about to become scrap lumber, Josie discovers a body in the woods . . .

Almost as shocking, Josie learns that she's descended from a long line of witches—and her powers have suddenly sprung to life. With help from a spoiled alley cat who just may be her familiar, Josie's thumbing through a catalog of suspects, hoping she can conjure a way to save her library—and her life . . .
---
What do you think about this review?
Comments
No comments posted.

Registered users may leave comments.
Log in or register now!