"A Delightful Story!"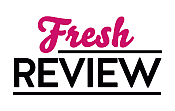 Reviewed by Evie Harris
Posted January 14, 2021

Until now, I had never read a story narrated in the voice of a dog. In this case, this is a very special dog. Meet Gatz, a twenty-two-pound border collie who was adopted by a person he calls The Man. They both fell in love with a person Gatz calls The Woman and for three years they have a perfect life together. Gradually, this bliss unravels, and when the relationship between The Man and The Woman ended it was decided that Gatz would spend the weekdays with The Man and weekends with The Woman. Devastated by their separation, he makes it his life's work to reunite the two. He is certain their love for each other was as strong as their love of him.
From the first page to the last, this skillfully crafted novel is an absolute delight to read. It is witty and often laugh out loud funny. It is so well told that I believed Gatz could talk and I hung on every word. Insightful, charming, and packed with sharp observations, JOINT CUSTODY by Lauren Baratz-Logsted and Jackie Logsted is well worth reading! Highly recommended.
SUMMARY
A mischievous dog takes matters into his own paws when his beloved owners split up in this offbeat romantic comedy.
The Man has custody Monday through Friday, The Woman has custody on the weekends. But that's not enough for Gatz, who will do anything to bring them back together—even if it kills him. And it almost did. Of course he knows chocolate is bad for him, especially two whole pounds of it, but it's the risk he's willing to take to get them back together.
Gatz knows that The Man and The Woman are perfect for each other—how can they not see it, too? She is an editor and he's a writer. She's a social butterfly and he's as introverted as a guy can get. After the misguided death-by-chocolate attempts, Gatz thinks he still has time. But when New Man—so handsome, so nice, so perfect—enters The Woman's life, he realizes he'll need to step up his game. And you know what they say: drastic times call for drastic doggy measures.
A laugh-out-loud romance that will touch your heart and make you want a furry friend of your own.
---
What do you think about this review?
Comments
No comments posted.

Registered users may leave comments.
Log in or register now!