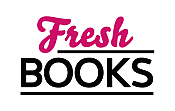 April showers are here, settle with a great read!
"Welcome to the Family!"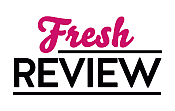 Reviewed by Alison Ellis
Posted January 14, 2021

Mystery Cozy | Mystery Culinary
Mia is escaping Florida, a bad marriage, and a now-missing husband. Heading home to Queens to help her father out at his new catering hall, Belle View, is just the new beginning she needs after being cleared of any suspicion in her husband's disappearance. Her father is part of the local Family, as in the mob, but he is determined to keep this business above ground and away from those former ties. One of Belle View's first events is a bachelor party for a less than stellar groom. The main attraction? A giant cake with a surprise inside. Things go from fun to sinister when a woman is found dead at the bottom of the cake. Naturally, given Mia's father's ties to the mob, he becomes the prime suspect. Determined to clear her father's name, Mia starts her own investigation. With so many suspects, from an overzealous real estate agent, new neighbors, to big wig brothers with ulterior motives, the suspect list seems to grow at every turn. Will the truth set her father free or will it be the end of Belle View or even worse, will she go to her grave searching for justice?
HERE COMES THE BODY, a Catering Hall Mystery, by Mara DiRico is the first book in the new cozy series and a brilliant start. I absolutely love the Italian and Greek cultures, especially in a close New York neighborhood setting, and on top of being tied in with the mysterious mob aspect, it brings this new cozy to another level. We meet Mia's grandmother, and what a treat she is! Don't get me wrong, I would hate to be on her bad side, but she brings that love and fight we all expect from an outspoken, overprotective grandmother. We also meet an old friend, turned possible love interest, among other delightful characters.
The neighborhood shake-ups and the drama that ensues while hunting a killer in HERE COMES THE BODY really adds to the depth of the storyline and to all of the characters. The storyline flows effortlessly, and the plot kept me guessing until the astonishing end. This is one new series to keep an eye on and indulge in, both in reading and in the tempting recipes that are included. The second book in this series, LONG ISLAND ICED TINA comes out in February 2021.
SUMMARY
After her philandering husband's boat went down, newly single Mia Carina went back to Astoria, the bustling Queens neighborhood of her youth. Living with her nonna and her oversized cat, Doorstop, she's got a whole new life—including some amateur sleuthing . . .

Mia is starting work at Belle View, her father's catering hall, a popular spot for weddings, office parties, and more—despite the planes that occasionally roar overhead on their way to LaGuardia and rattle the crystal chandelier. Soon she's planning a bachelor party for a less-than-gentlemanly groom. But it goes awry when the gigantic cake is wheeled in and a deadly surprise is revealed . . .

Since some of her family's associates are on the shady side, the NYPD wastes no time in casting suspicion on Mia's father. Now, Mia's going to have to use all her street smarts to keep him out of Rikers Island . . .

Italian recipes included!
---
What do you think about this review?
Comments
No comments posted.

Registered users may leave comments.
Log in or register now!