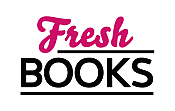 Pick up great June books for summer reading
"Does the prospect of a bookless library drive someone to murder?"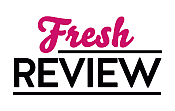 Reviewed by Ruth Castleberry
Posted January 14, 2021

Mystery Cozy | Mystery Book Lover
Trudell Becket is the assistant librarian in the small town of Cypress, where the Mayor announces a significant transformation to the library as a money-saving move: no more books and, as soon as new equipment arrives, the library is all digital.
The story begins with Tru breaking into the library late one night while a cat observes her lock picking techniques. Tru patiently explains to the cat that she must save the books slated for the landfill, only to have the feline race inside once the door is open.
Once inside the library, Tru begins moving books to the basement, where she plans to open a secret bookroom. Tru's helpers, Flossie, Tori, and Tori's date Charlie, show up to assist. After moving books all night, Tru hears a loud crash and rushes to find Duggar Hargrove's dead body under a shelf of DVDs.
Police detective Jace Bailey begins by interviewing Tru and head librarian Lida Farnsworth since both resent Duggar, who is behind the idea to modernize the library. Other suspects emerge: Anne Lowery, technology specialist in charge of the transformation; Charlie Newcastle, who is opening a used bookstore; and oddly enough, Mayor Goodvale. But Tru decides it is up to her to find the killer.
Tru adopts the stray cat, names him Dewey, and takes him home. Detective Bailey develops a fondness for Dewey and brings toys for the cat when he keeps tabs on Tru, whom he considers his leading suspect.
Dorothy St. James' new series, the Beloved Bookroom Mysteries, begins with an intriguing premise--a bookless library. A creative storyteller, Ms. St. James, spins an imaginative yarn peopled with well-developed characters and somewhat believable situations. Tru's relationship with Dewey provides charming interactions, especially when Det. Bailey appears. Crazy twists are a little distracting, and how the author plans to continue the series is a real mystery.
SUMMARY
When small-town assistant librarian Tru Beckett sets up a secret book room in her newly modernized library, she discovers that protecting the printed word is harder than she'd ever imagined. In fact, it's murder.

Trudell Becket, known to her friends as Tru, finds herself in a bind when her library in lovely Cypress, South Carolina, is turned into a state-of-the-art bookless "technological center." A library with no books breaks Tru's book-loving heart so she decides to rescue hundreds of beloved tomes slated for the town dump. Under the cover of darkness, Tru, along with her best friends—coffee shop owner Tori Green and mysterious bestselling author Flossie Finnegan-Baker—set up a secret bookroom in the library's basement and prepare to open it to their most loyal, trustworthy patrons.

But as Tru and her crew are putting the finishing touches on their new book room, the town manager, who was behind the big push for the library's transformation, is crushed by an overturned shelf of DVDs. Tru becomes the prime suspect as she hadn't hid the fact that she hated having all of those wonderful books replaced by tablets and computers. But if she gives the police her alibi, she'll have to explain about the secret book room and risk losing the books.

Tru knows she's in a heap of trouble, and it doesn't help that the officer in charge of the case is her old crush from high school, who broke her teenaged heart. To keep herself out of jail and her beloved bookroom up and running, Tru—with the help of Tori, Flossie, and a brown tabby stray cat named Dewey Decimal—decides to investigate. And faster than you can say "Shhhh!" Tru quickly finds herself on the same page with a killer who would love to write her final chapter. . . .
---
What do you think about this review?
Comments
No comments posted.

Registered users may leave comments.
Log in or register now!