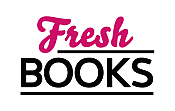 April showers are here, settle with a great read!
"Research Can Be Murder"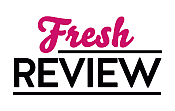 Reviewed by Alison Ellis
Posted January 14, 2021

Genealogist Lucy Lancaster loves nothing more than digging into the past for her clients. A close second is doing so for her clients in her beloved state of Texas. When Texas billionaire and powerhouse, Gus Halloran hires her to investigate his past lineage, Lucy gleefully accepts. What Lucy did not expect was to uncover potential suspects in a cold case through the discovery of a daguerreotype (definition from Merriam-Webster: a photograph taken by an early photographic process employing an iodine-sensitized silvered plate and mercury vapor). Narrowing down the suspects in his ancestor's death doesn't seem like a big deal, generations later, but when one of those suspects is related to a present-day senator, a political and personal nightmare is about to ensue. Lucy's friend Winnie gave her life protecting that daguerreotype and Lucy is determined to honor her friend and mentor's life by not stopping her research until she uncovers the truth, even is she dies trying.
MURDER ONCE REMOVED is the first book by S. C. Perkins in the Ancestry Detective series. Fans of genealogy, history, and murder will find this cozy to be the perfect combination to immerse themselves in. I absolutely love the premise of this book. Lucy's character is brilliant and beautiful, which in itself is a deadly combination. Throw in a couple of snarky officemates, a possible love interest, and a feisty restaurant owner, well it's no wonder it was a 2019 Agatha Award Nominee for Best First Mystery Novel. A nomination well deserved, in my humble opinion.
The storyline was fascinating and well-paced. The character development was spot on for the first in a series. I am excited to get to know all of these characters more in the subsequent installments of this series. I am not a huge genealogy person so I was a little nervous to read this and immediately feel lost, but this story was so intriguing and well-written, I may turn into a genealogist wannabe. Luckily for me, book two, LINEAGE MOST LETHAL is out now, and book three, FATAL FAMILY TIES will release on July 20, 2021. Do yourself a favor and treat yourself to a copy of MURDER ONCE REMOVED. I'm so glad I did.
SUMMARY
S.C. Perkins' Murder Once Removed is the captivating first mystery in the Ancestry Detective series, in which Texas genealogist Lucy Lancaster deals with murders in both the past and present.
Except for a good taco, genealogist Lucy Lancaster loves nothing more than tracking down her clients' long-dead ancestors, and her job has never been so exciting as when she discovers a daguerreotype photograph and a journal that prove Austin, Texas, billionaire Gus Halloran's great-great grandfather was murdered back in 1849. What's more, Lucy is able to tell Gus who was responsible for his ancestor's death. Partly, at least.
Using clues from the journal, Lucy narrows the suspects down to two nineteenth-century Texans, one of whom is the ancestor of present-day U.S. senator Daniel Applewhite. But when Gus publicly outs the senator as the descendant of a murderer—with the accidental help of Lucy herself—and her former co-worker is murdered protecting the daguerreotype, Lucy will find that shaking the branches of some family trees proves them to be more twisted and dangerous than she ever thought possible.
---
What do you think about this review?
Comments
No comments posted.

Registered users may leave comments.
Log in or register now!