"Will His Desire for Revenge Outweigh His Desire for Her?"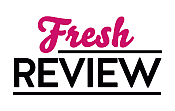 Reviewed by Bonnie Rose
Posted January 14, 2021

Nicolas St. Ives, the Marquess of Rothbury, has spent years cultivating a reputation for himself as a rake and libertine. These characteristics are greatly exaggerated, but they have allowed Nicolas to keep company with the very men he seeks to ruin. Years ago, as a teenager, Nicolas had a friend, Arianna, who was his first young love but was the daughter of servants. Knowing they could never marry, Arianna decided to set off for London to try to find success as an actress. Her journey was interrupted by an encounter with several young aristocrats, who proceeded to rape her, uncaring that she was just sixteen years old and an innocent. With her spirit broken, Arianna sent a letter to Nicolas, describing the men and what they had done. Then she threw herself into the river, not wanting to live. When Nicolas received Arianna's letter, he was devastated and full of guilt. His sole purpose in life has become finding the identity of each man who abused her, and ruining them. So far, there is only one man left to identify, a man Nicolas calls the Black Dahlia, and Nicolas has a lead on who he may be.
Maryann Fitzwilliam is considered a wallflower, and, at twenty-three, nearing spinster status. Her parents are determined that she marry, and have arranged a match with an earl who is well into his fifties. In order to thwart this unwanted betrothal, Maryann has made the drastic decision to have her reputation ruined, and plans to use Nicolas as her tool. Nicolas is intrigued by Maryann's plot, and he's more than happy to get close to her, as her brother, Crispin, is the very man he suspects of being the Black Dahlia.
Maryann's intelligence and lack of the usual silliness of society ladies appeal to Nicolas, and he finds himself greatly attracted to her. Since he basically put his own personal life on hold, the feelings he is developing for Maryann are unwanted, as well as dangerous. His enemies wouldn't hesitate to use Maryann as a means to get to him if it becomes knowledge that he cares for her. Maryann begins to see the real man behind the cultivated image and finds that she is also falling in love.
Both Maryann and Nicolas are truly wonderful characters, though I admit, Nicolas is an obsessed man. I love the way he treated Maryann, letting her know he found her attractive and desirable, yet, at the same time, treating her with respect. Maryann is a kindhearted, tender woman, who only wanted to marry for love. At the very least she wanted a partner she could be friends with and esteem. Their seemingly hopeless love was emotional, and when it came time for Nicolas to make a choice between completing his revenge or choosing to love, what would he do? HER WICKED MARQUESS is steamy, fast-paced, and romantic. I appreciated a twist at the end which I didn't see coming, as I always love to be surprised by a turn in the plot, especially as this made for a truly satisfying resolution.
SUMMARY
Miss Maryann FitzWilliam is too witty and bookish for her own good. No gentleman of the ton will marry her, so her parents arrange for her to wed a man old enough to be her father. But Maryann is ready to use those wits to turn herself into a sinful wallflower.
When the scandal sheet reports a sighting of Nicolas Ives climbing out the chamber windows of a house party, Maryann does the unthinkable. She anonymously claims that the bedchamber belonged to none other than Miss FitzWilliam, tarnishing her own reputation—and chances of the dastardly union her family secured for her. Now she just needs to convince the marquess to keep his silence.
Nicholas Ives, Marquess of Rothbury has purposefully cultivated a reputation as the most ruthless, unprincipled libertine, all so he can slip beneath the guards of those whose vile actions caused him to lose the only girl he's ever loved. Despite his intrigue, Nicolas is determined to ignore the deceitful and enticing Miss FitzWilliam. However, his enemies are drawing close, and he soon discovers he must keep her closer to protect her. Nonetheless, she rouses a soul-burning passion within him, causing him to question who will protect her from his devilish wiles.
Excerpt
Maryann couldn't credit that Nicolas St. Ives would be this outrageous! Her mama had not invited him to tonight's ball, yet here he was, descending the wide staircase from the upper bowers, confidently striding, casting sardonic glances at debutantes, and with a sensual smirk about his mouth, declaring him every inch the rake society bemoaned.
He was considered improper, disreputable, and was even whispered by some to be cunning. He was also appallingly handsome, and many ladies who should have known better flirted with him shamelessly. He clearly did not give a fig what society thought about him, a thing Maryann had come to believe, since the scandal sheets reported on his exploits weekly.
"Is it really him?" a young debutante asked. "Oh my, he is terribly handsome."
Her friends dissolved into giggles and drew her away, as if they were saving their fair gazelle from the lion drawing closer. The man seemed sublimely unaware of his masculine beauty and the stir he caused whenever he entered a room. His expression was insouciant; she could not conclude what kind of man he was.
A few gentlemen of the ton were vain about their appearance to the point of being rather excessive. And it seemed Nicolas St. Ives was one of them, dressed in black trousers and jacket, with a bright golden waistcoat and a matching cravat. A cravat pin studded with a large diamond winked at his throat, and his hair seemed carelessly styled, yet curled at his nape and on his forehead perfectly.
The rakehell! How dare he crash her mother's ball?
The twitter of excitement that went through the throng echoed in Maryann's veins, and she scowled. Mama would curse his name tomorrow, but the scandal sheets would celebrate his wicked daring, the debutantes would excitedly trade stories about how close their gowns had brushed against the lord the scandal sheets referred to as "the daring and the wicked." And perhaps a few married ladies and widows would share among themselves some delightful and naughty things they suggested having done with him.
Maryann silently snorted, thinking it all ridiculous. Yet she couldn't help staring at him, couldn't help the manner in how her heart ached, yet she didn't know what she longed for. Certainly anything in regard to a notorious rake could only lead to inevitable disgrace.
Excerpted from Her Wicked Marquess, by Stacy Reid. Entangled Publishing, 2020. Reprinted with permission.
---
What do you think about this review?
Comments
No comments posted.

Registered users may leave comments.
Log in or register now!