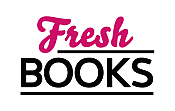 New Year, Great reads for January 2021
"An understated romance with horses on the streets of London"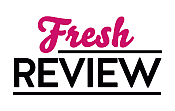 Reviewed by Clare O'Beara
Posted January 4, 2021

Sally Suggs is a young woman living in the ironically named slum, Paradise Row, in London. Her father and their elderly carthorse Boney both take ill in December 1865. They are about to have a RAG-AND-BONE CHRISTMAS followed by an exciting year of trials and changes.
Sally and Ned live above their rag-and-bone yard, where they bring back junk to sort for sale to bulk buyers. At this time, paper was often made of rag, so white rags were worth more than dyed, provided they were sorted first. Sally finds it hard on her own to collect junk, and the elderly horse can't work any more, so she is told by a vet, Gideon Lawrence, that it's time to retire him or… Kind Sally can't countenance the thought of not giving the loyal horse a retirement, something few workhorses were afforded. But she can't find the money for another carthorse, unless she sells her own mare, Flower. This grey mare is an Andalusian born from Sally's mother's circus performer mare. Again, few humble people could keep a riding horse.
Finn Kelly, another rag man, admires the lively young woman, and now he starts to think of settling down with her, absorbing the Suggs's business into his. This would seem to be an answer, and Finn is good company at the Cockney Christmas party. But Sally intends to stay away from men, pursue her trade, and keep her horses and father healthy. How she'll manage, she doesn't know, except that hard work will be involved. And she does keep on acquiring more waifs to feed. Flower comes to the attention of the wealthy and Gideon Lawrence becomes more involved in her destiny.
As with another recent book by Dilly Court, the story swings back and forth several times from London's dark streets to open country, in Highgate which was just outside the city at the time. From cosy domestic life we turn to drama and spite. The impoverished are easily disdained by some, but we learn that the entitled are not necessarily better people. Social classes are becoming fluid, people moving into landed middle class through trade, and they don't all bring generations of good manners with them. Some are extremely insecure. As a horsewoman I was intrigued by some of the facets of RAG-AND-BONE CHRISTMAS, but I did wonder when Sally would come to her senses and start selling valuable Andalusian foals, as this would be an ideal way to use her asset. She gives away her last money to, or feeds and clothes, many folk, few of whom repay her, and she's not the only one. Quite a lot of idealising then, but it makes a fun story. And the horses are full-blown characters, which is enough for me.
SUMMARY
Paradise Row, London. December 1865.
Snow is falling fast and Sally Suggs is working tirelessly to bring in enough money to keep bread on the table. Her father, a skilled rag-and-bone man, has fallen ill and now Sally has taken up his trade.
But this is a man's world and competition is fierce, and Sally's rival Finn Kelly always seems to be one step ahead. Her family's one valuable possession is their horse, Flower, yet with no one to protect them, London's underbelly of black-market traders circle closer.
Sally needs to find help in the most unexpected places if they are to survive…
---
What do you think about this review?
Comments
No comments posted.

Registered users may leave comments.
Log in or register now!