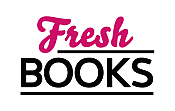 New Year, Great reads for January 2021
"A crime story that's hotter than a Dallas summer"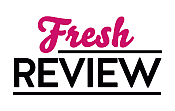 Reviewed by Clare O'Beara
Posted January 4, 2021

Kate Gallagher, a business management consultant, has the worst day of her life when she identifies her younger sister's body. The police tell her the runaway teen had fallen in with the wrong people, and we gather the Dallas street lifestyle means that this murder isn't their top priority. But to Kate, finding out what happened is her only priority. She hires a PI.
In THE DECEPTION, Jason Maddox is a PI and bounty hunter with Maximum Security. He has already met Kate and found her attractive, but taking on her case means he tries to stay impersonal. Who is he kidding? A sizzling chemistry means he can't resist taking Kate along to question witnesses. She insists on going, and she's the client, but he's never done this before, and he knows how dangerous the locations can be.
As well as the mean streets, we get a glimpse of Kate's previous relationship when her ex turns up and asks her to start dating him again. Andrew Bradley wanted her to use her charms to boost his business image, and that worked until Kate figured she was being used and he was far too controlling. Now she can pretend she's with Jason, who's willing to comply. But she can't even think of a relationship until she's worked through her grief and shock.
This is a down and dirty crime tale, with violence, strong language and adult action. Somewhere in there, we also find a romance. But the priority remains uncovering not just the truth about young Crissie's murder, but the evil trade responsible for her plight. Somewhat stereotypically, the men of the story are the abusers and women victims. But that's probably just how the situation looks in real life. Kate has resources to walk away from a man, but teen prostitutes don't.
Kat Martin is well known for fast-moving crime stories featuring strong women. The profession she paints here, a skip tracer, bond bounty hunter, and sometime PI, is far from pleasant. Only a fit and clever agent, one not too fussy about taking and receiving violence, could do this work. 'Maximum Security' is a series about this firm and THE DECEPTION is the second book, but aside from introducing one blissfully happy couple and one stubborn bachelor at the firm, it's not too obviously part of an ongoing story. A new reader can pick this up and run with it, and be warned, the temperature is hotter than a Dallas summer.
SUMMARY
When missing turns to murdered, one woman's search for answers will take her to a place she never wanted to go…

After searching for her sister for two long years, Kate Gallagher is devastated when she's called to the morgue to identify Chrissy's body, the runaway teen the victim of a brutal attack. Guilt and grief send Kate into a tailspin. She failed Chrissy once…she won't do it again. Even if finding her sister's killer means following a lethal bounty hunter into the heart of darkness, placing both their lives in danger.

Working at Maximum Security has taken Jason Maddox down some dangerous paths, but never for a client he's so drawn to, or for a case so monstrous. As clues lead them deeper into the city's underbelly, connections to human trafficking draw them closer and closer to peril, but even Jase's warnings can't convince Kate to walk away. As the deadly operation puts a target on their backs, they'll have to decide what matters most: the truth…or their lives.
---
What do you think about this review?
Comments
No comments posted.

Registered users may leave comments.
Log in or register now!