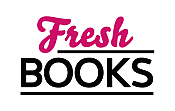 April showers are here, settle with a great read!
"Royal Tips and Tricks to Living Your Best Life!"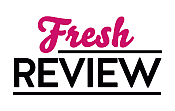 Reviewed by Alison Ellis
Posted January 4, 2021

Would you take advice from the longest reigning monarch? Would you want to know the little secrets to her health, stamina, and how her mental outlook keeps her grounded? Count me in! In this behind the scenes look into Queen Elizabeth II's life, learn to channel your inner royal and live your best life. I know what you're thinking…she's royal, how hard could it be? If I'm being honest, that's what I thought too, but dug in anyway, because I'm overly curious of the royal ways. I thought I would add some glitz and glamour to my rural South Dakotan life, yet I came away with something more, mental clarity and resolve, and shockingly, simplicity.
LONG LIVE THE QUEEN! 23 RULES FOR LIVING FROM BRITAIN'S LONGEST REIGNING MONARCH is going to be my 2021 playbook. I have it right next to my planner as a daily reminder. This book is so full of scientific research, tidbits of history, sarcastic humor (I'm looking at you, Prince Philip), and plain common sense it should be required reading for children and adults of all ages. The footnotes alone in this book left me saying, "huh…well I'll be", more times than I care to admit.
A little hint at some of "The 23 Queen Be's"
Be an undramatic eater. (Spoiler alert! Think Tupperware!)
Be a child at play, no matter your age.
Be an optimistic ostrich.
Be okay with being disliked.
Be a bridge to the future.
Do yourself and your loved ones a favor and add this book to your 2021 reading list to get a strong start to a new year. After finishing this book I instantly felt more at ease and like a weight had been lifted from my shoulders. If anything, I'll be taking a simpler, quieter, more queenly approach to life from now on. And in a world of instant access and gratification, that's not all bad.
SUMMARY
"Does this crown make me look old?" said the Queen never.
Her longevity, health and physical stamina are legendary. Now officially the longest reigning monarch in British history, Elizabeth II has spent over half a century on the throne, rarely taking a sick day and, in her tenth decade, remains amazingly comfortable in her own skin. How does she do it?
For the first time, step behind palace doors to unlock the little-known secrets behind the Queen's remarkable self-preservation and continued radiance. Investigating the six lifestyle spheres that have kept her going strong for decades, you'll learn how to channel your inner royal – whether at work or at the table - in this fascinating plunge into the House of Windsor's famous fountain of youth.
Extensively researched and delightfully revelatory, it's the story of how one strong queen can make stronger, happier, healthier subjects of us all. Long live you!
---
What do you think about this review?
Comments
No comments posted.

Registered users may leave comments.
Log in or register now!