"A Haunting Story, highly recommended"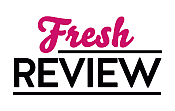 Reviewed by Evie Harris
Posted January 4, 2021

From the beginning of the book readers sense something bad is going to happen and it does. Faye Gallagher, a widow with five children, has had enough of Ellen, her eleven year old daughter. She stops the car five miles from home and demands that she get out. It will be dark soon and Ellen is alone. The story is narrated by Ellen's sister, Libby, and through her we learn what happens after this despicable act.
This is a coming of age story of a girl who has the misfortune of living within a dysfunctional family. The author provides a close examination of the Gallagher family dynamics. The relationship between the mother and the children is intriguing and complex. Libby takes it upon herself to harbor a secret which threatens the family. When things begin to unravel there are moments of terror and chaos. The secondary characters are a varied group, some more flawed than others.
The author is a tremendously gifted storyteller. A CROOKED TREE is precisely crafted and totally engrossing. It is a vibrant story that marries suspense and nature. Highly recommended.
SUMMARY
A haunting, suspenseful literary debut that combines a classic coming of age story with a portrait of a fractured American family dealing with the fallout of one summer evening gone terribly wrong.
"The night we left Ellen on the road, we drove up the mountain in silence."
It is the early 1980s and fifteen-year-old Libby is obsessed with The Field Guide to the Trees of North America, a gift her Irish immigrant father gave her before he died. She finds solace in "The Kingdom," a stand of red oak and thick mountain laurel near her home in suburban Pennsylvania, where she can escape from her large and unruly family and share menthol cigarettes and lukewarm beers with her best friend.
One night, while driving home, Libby's mother, exhausted and overwhelmed with the fighting in the backseat, pulls over and orders Libby's little sister Ellen to walk home. What none of this family knows as they drive off leaving a twelve-year-old girl on the side of the road five miles from home with darkness closing in, is what will happen next.
A Crooked Tree is a surprising, indelible novel, both a poignant portrayal of an unmoored childhood giving way to adolescence, and a gripping tale about the unexpected reverberations of one rash act.
---
What do you think about this review?
Comments
No comments posted.

Registered users may leave comments.
Log in or register now!