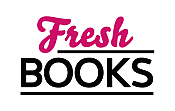 New Year, Great reads for January 2021
"You Have a Match is the happily ever after we all need in 2021!"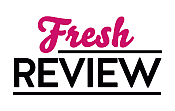 Reviewed by Angie Elle
Posted January 4, 2021

YOU HAVE A MATCH, Emma Lord's latest YA offering, was a fun cross between a teenage Amelia Bedelia and The Parent Trap. Abby Day's life is thrown into a tailspin when a DNA service reveals she has a sister she didn't know about. Matters are made even worse when feeling-like-she's-falling-apart Abby finds out that her sister is none other than wholly put together Instagram sensation, Savvy Tully. With her best friends set to go away for the summer, and Abby still so in shock she couldn't tell them, she's never felt so alone. When she meets Savannah in person and she invites Abby to the summer camp she stays at so they can work together to solve the mystery of why Savvy was given up, Abby goes to extreme lengths to make sure it happens.
Abby, Leo and Connie have been best friends for years, but things have been tense after Abby and Leo had an uncomfortable conversation that didn't turn out the way Abby wanted. I enjoyed their friendships so much. They were realistic - trying to keep things the way they've always been while they're all changing and growing. Desperate to hang onto what's always been but also wanting to see what could be. They all make missteps along the way and throw a wrench in things, but when it comes down to it, they're all there for each other no matter what happens. I also felt like Abby's relationship with her parents was realistic. She's not doing well in school, and they're quick to try to remedy it, as like all parents, they want the best for their daughter. But they're so focused on what they think is best for her, they never stop to ask her what she wants. And Abby finds it difficult to speak up.
It was the progression of Abby and Savvy's relationship that was the highlight for me. I like how there was such a push and pull there. Both wanted to know the truth, but Abby was dealing with the betrayal of her parent's lies, and Savvy was learning more about her birth parents every day, and it made things tense all around. I liked that while their relationship was the central point of the book, they both had much more going on, and it impacted all facets of their lives. Life was a juggling act for both of them, and for Abby especially, things felt so uncertain. I thought Abby had a great character arc as she learned how to speak up for herself, and I like that when it came time, she was able to confront things head on. The secondary characters in this book, including the ones I've already mentioned, were great. Abby's brothers were a big part of her life, and I like the way she was protective of them; the friends Abby made at camp were fleshed out just enough to round out the story without overpowering it; Mickey was an interesting character that always tried to keep everyone even keeled. They were all great characters, and any one of them could have their own book, and I'd pick it up.
After the love affair I had with Emma Lord's first book, I knew I'd be picking up her next offering before I even knew what it was. Lucky for me, YOU HAVE A MATCH turned out to be a great read! And this happily ever after is the perfect way to start 2021.
SUMMARY
From the beloved author of Tweet Cute comes Emma Lord's You Have a Match, a hilarious and heartfelt novel of romance, sisterhood, and friendship...

When Abby signs up for a DNA service, it's mainly to give her friend and secret love interest, Leo, a nudge. After all, she knows who she is already: Avid photographer. Injury-prone tree climber. Best friend to Leo and Connie…although ever since the B.E.I. (Big Embarrassing Incident) with Leo, things have been awkward on that front.

But she didn't know she's a younger sister.

When the DNA service reveals Abby has a secret sister, shimmery-haired Instagram star Savannah Tully, it's hard to believe they're from the same planet, never mind the same parents — especially considering Savannah, queen of green smoothies, is only a year and a half older than Abby herself.

The logical course of action? Meet up at summer camp (obviously) and figure out why Abby's parents gave Savvy up for adoption. But there are complications: Savvy is a rigid rule-follower and total narc. Leo is the camp's co-chef, putting Abby's growing feelings for him on blast. And her parents have a secret that threatens to unravel everything.

But part of life is showing up, leaning in, and learning to fit all your awkward pieces together. Because sometimes, the hardest things can also be the best ones.
---
What do you think about this review?
Comments
No comments posted.

Registered users may leave comments.
Log in or register now!