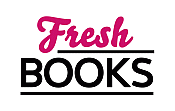 December's Must-Reads: Top Books to Close Out the Year with a Bang
"Enemies turn to lovers in a Norse castle"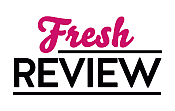 Reviewed by Clare O'Beara
Posted January 4, 2021

Brandt Sigurdsson features in the fifth book of the 'Sons of Sigurd' historical romance series. Each tale is told by a different author, and this instalment weaves the last threads into a final tapestry. Castle Wik in Alba is the main setting, where Thornfinn Bjornsson lives. Brandt believes this man is responsible for the treacherous slaying of his family. TEMPTED BY HER VIKING ENEMY starts as Katla Thornfinnsdottir sees the imposing warrior stride up to the keep gate, demanding her father come forth for a challenge.
If you enjoy the enemies to lovers trope, this book was made for you. The only downside is that much of the adventure is set in a prison cell, as Brandt is taken captive badly injured, and Katla is given the job of cleaning his wounds and trying to save his life. At first Brandt doesn't much want to live. He's lost his wife and failed to avenge her death. But as days pass he starts to understand that in her own way, Katla is just as much of a captive, and each of them will be put to work to serve the castle lord.
Katla is half Pictish, half Norse, reflecting the colonisation of ancient Scotland by people from across the sea who married into the locals wherever they went. She's a widow now, but neither her marriage nor the next marriage she's likely to be assigned to were happy. Her father treats her as a pawn to favour his best commanders. With her young sister, she hopes to flee, but they don't have much chance of escaping alone. Eventually, she starts to think of striking a bargain with the prisoner.
The early medieval period was turbulent and some people travelled while others never left their home village. Long distances were covered by ship at certain times of year, and the North Sea was unforgiving. Many details show us the hardships and necessities of life, while as a Norsewoman, we see Katla had some privileges above the Picts. This is an adult romance, as well as the final part of a murder mystery, so there's plenty to keep readers occupied. Terri Brisbin tells it well, the drama, stench and chill of events lingering even while the warmth of love rises. I had not read any of the earlier books, and someone who has will probably get more out of TEMPTED BY HER VIKING ENEMY. But as a Viking romance it's perfectly good and will serve as a lead into more such tales. Terri Brisbin has written several Highlander romances.
SUMMARY
"What do I get if I help you?"

"Whatever I have to give…"

The only person who can help Katla flee a violent marriage is the Viking in her father's dungeon, the strong and honorable Brandt Sigurdsson. Except Brandt is hungry to see justice done for his family's destruction, the final vengeance on behalf of all the sons of Sigurd. Is there any persuasion she can offer that will free them both to live—and love—together?

From Harlequin Historical: Your romantic escape to the past.
---
What do you think about this review?
Comments
No comments posted.

Registered users may leave comments.
Log in or register now!