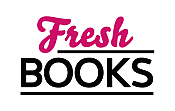 Pick up great June books for summer reading
"Riveting!"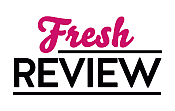 Reviewed by Evie Harris
Posted January 4, 2021

She goes by the name of Lizzie now. She is married to a widower who has a young daughter. They don't know what her real given name is or about the family she walked away from three years ago. No matter, because Lizzie loves her life. This changes when Lizzie's famous sister, Ava, vanishes and her identity is revealed and she and Ava's husband become persons of interest. Evidence mounts against her and Lizzie is terrified she'll lose those she loves. Believing the only way she can salvage her life, she takes matters into her own hands. She will find Ava. Can she do it and is it worth the risks?
The narrative gives a window into Lizzie and Ava's fractured relationship as well as the non-conventional parenting from their parents. Mistakes are laid bare. Even so, will family ties prevail in the face of danger and horror?
This well-plotted and perfectly paced story is an emotionally charged thriller that has the reader wondering what will happen next. ONCE TWO SISTERS is riveting and packed with action, urgency and survival instincts. The outcome is explosive. This exciting novel is well worth reading. Highly recommended.
SUMMARY
When her sister goes missing, Zoe assumes it's just another one of her estranged sibling's stunts--but the danger is all too real.

Zoe Hallett and her sister, Ava, are the precocious offspring of two pioneering scientists, but the sisters have been estranged for years. When Zoe reads a news story about Ava's mysterious disappearance, she assumes it's just another of her sister's twisted fictions, designed to blame Zoe and destroy the peaceful life she's created with her husband and beautiful stepdaughter in Houston. But Zoe's email is hacked to send threatening messages to Ava--and a more sinister picture begins to emerge.

Zoe returns to her home state of Virginia to prove her innocence to the authorities, to her parents, and to Glenn, her ex-boyfriend and current brother-in-law. For the first time, Zoe begins to believe Ava is in grave danger, and when Glenn catches her searching for clues in Ava's home, she looks guiltier than ever--but maybe Glenn is not all he seems.

The clues Zoe finds point to a bizarre link between Ava's disappearance and her mother's "research". Is there a secret someone is trying to protect? And would someone be willing to kill to protect it? As her sister's life hangs in the balance, Zoe draws on hidden reserves of strength and hope to save the sister she never thought she loved.
---
What do you think about this review?
Comments
No comments posted.

Registered users may leave comments.
Log in or register now!