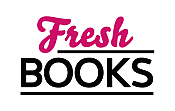 April showers are here, settle with a great read!
"Edgy story makes this a compelling and intriguing read"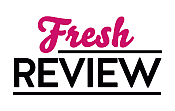 Reviewed by Ruth Castleberry
Posted December 31, 2020

White House intern Hayley Chill is back, serving two masters in this edgy, new adventure, SAVAGE ROAD. For saving President Richard Monroe's life in Deep State, Hayley now serves as Chief of Staff for presidential advisor Kyle Rodgers. And then, there is Publius, an organization of past presidents, former Supreme Court justices, and retired intelligence directors, who work to ensure American democracy's safety through covert actions. Hayley reports to Publius agent Richard Wilde regarding her current assignment – handling double agent President Monroe who also serves as a sleeper agent from Russia.
In SAVAGE ROAD, Chris Hauty creates challenging situations along with fascinating characters. A series of cyberattacks catch the U.S. unprepared as the level of disruption and destruction increases. Monroe plays referee as his NSA Director, General Carlos Hernandez, insists Russia is behind the attacks while the Secretary of Homeland Security, Clare Ryan, disagrees with the quick conclusion. Hernandez pushes for an immediate retaliatory strike against Russia while Ryan lobbies for more federal support to protect private sector organizations.
Ironically, the culprit is an individual hacker, Rafi Zamani, who identifies himself as Cyber Jihad when he takes credit for the attacks. Rafi gets his thrills from the impact of his attacks. His orders come, by text, from someone he refers to as Boss. The first hack is the LA Times, Washington Post, and NYTimes. Next, a commuter train derails. Then a gas pipeline explodes, impacting 6 million consumers.
Hernandez persuades POTUS to retaliate against Russia while the Unit F6 at Savage Road, NSA headquarters, is still investigating the source. Russia's response to the U.S. strike is to take out four strategic U. S. weather satellites.
Monroe falls apart, leaving his Veep and Cabinet contemplating Amendment 25. Hayley juggles Monroe's inconsistent behavior with becoming the personal target of Cyber Jihad after identifying the hacker. Plus dealing with the emotional fallout of discovering the surprising details about her father's death in Fallujah.
Yes, the pace of this novel is relentless. However, Hauty's storytelling skills are impressive. His characters are well-developed. He organizes a complex tale, effectively weaving the plot threads into a complete tapestry. The outcome is unexpected. SAVAGE ROAD is a riveting read.
SUMMARY
Hayley Chill descends even deeper into the dangerous political web of Washington, DC, in this thrilling sequel to the "propulsive, page-turning, compelling" (C.J. Box, #1 New York Times bestselling author) national bestseller Deep State.

When a series of devastating cyber attacks rock the United States, Hayley Chill is tasked by the "deeper state" to track down their source. NSA analysts insist that Moscow is the culprit, but that accusation brings plenty of complications with Hayley directing the president as a double agent against the Russians. With increasing pressure on the president to steer him towards a devastating war, it's up to Hayley to stop the mysterious computer hacker and prevent World War III—while also uncovering some shocking truths about her own life.

Magnificently crafted and perfectly timed, Savage Road is an edge-of-your-seat political thriller ideal for our times.
---
What do you think about this review?
Comments
No comments posted.

Registered users may leave comments.
Log in or register now!