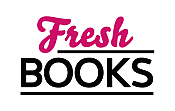 Summer reading in July you need to start
"Misfortune for the Fortunes - but love will find a way"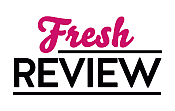 Reviewed by Clare O'Beara
Posted December 31, 2020

Small Town | Romance Series | Romance
Grace Williams is one of the new managers in the under-construction Hotel Fortune in Rambling Rose, Texas. While the storyline doesn't mention a New Year's Eve party, that's because everyone is too busy and the hotel isn't properly open yet. HER TEXAS NEW YEAR'S WISH is to land the full manager's job and make this hotel her career. As this is a big capital venture in her small town, Grace believes it's her one and only chance.
Wiley Fortune is present in the hotel for a family occasion, Adam Fortune's little son's birthday. This party is being treated as a run-through for all the staff, but Wiley isn't involved. He's a contract law attorney who has come from Chicago, where he is well established and happily single. Then he spots Grace moving through the crowd, and everything changes for him. He wants to get to know her. Without warning, as Grace steps onto a balcony, the structure collapses and she falls two storeys.
Wow, what an opening. Just as we were getting set up for an elegant romance, suddenly we're in the midst of hospital care, injuries, legal liability and the possibility of sabotage. Wiley still wants to see more of Grace, but now it looks like he's controlling the claims she could make against his family. And poor Grace is out of action, but that leaves the way clear for her competition, the other management candidate Jillian Steward, to take her longed-for job.
This book is first in a new series called The Fortunes of Texas: The Hotel Fortune. If the name sounds familiar, it's because The Fortunes of Texas is a well-established romance brand with several linked series following this family. I'd previously read one of the books and regular readers may spot familiar characters at the hotel. A new venture is not always popular, and seems that some folks in Rambling Rose were afraid the big hotel would take away their custom, and import staff and goods from out of the area. Instead, the well-intentioned Fortunes are trying to provide local employment and training opportunities, and to source goods locally. I really like the way that several times the folks go out to the ranchland on horseback or in a car, and just look around the landscape which they love. Too many modern stories are set indoors, and lose touch with the location.
Wiley and Grace are on the horns of a dilemma, romantically. They're definitely feeling attraction, but if they start dating, Grace is involved with someone in her employer's family, and could be accused of trying to use the relationship to gain promotion. Wiley tries remote working with his Chicago office, but that can't last, so he's leaving anyway. HER TEXAS NEW YEAR'S WISH turns out to be as much about the man as the job… with no guarantee Grace can gain either one.
Michelle Major has given us a busy, well-populated contemporary romance. While reading I was thinking that so many names kept cropping up, so many people under discussion who weren't present. And then I decided that the Fortune family are like reality show stars to those around them, the Fortunes' business affairs are big news and their marriages are celebrity marriages. Of course, people want to discuss them. Other authors will be taking up the threads of the hotel opening in later books, Helen Lacey and Marie Ferrarella will be next. I suggest getting in at the start of the series, so you can keep track of who is who and whether that accident really was sabotage or just bad luck.
SUMMARY
Can you fall head over heels

And land on your feet?

When Grace Williams topples from the balcony at the soon-to-open Hotel Fortune, the last thing she expects is to find love with her new bosses' brother. Wiley Fortune is visiting from Chicago, and the polished attorney has looks, money and charm to spare. But Grace's past makes her wary of investing her heart—and risking her job. Do a small-town Texan and a city sophisticate really have a chance?

From Harlequin Special Edition: Believe in love. Overcome obstacles. Find happiness.

The Fortunes of Texas: The Hotel Fortune
---
What do you think about this review?
Comments
No comments posted.

Registered users may leave comments.
Log in or register now!