"Sherlock Holmes Strikes Again!"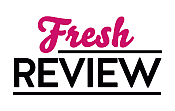 Reviewed by Patricia Pascale
Posted December 17, 2020

Mystery Cozy | Mystery Historical
The Holmes family estate is overflowing with family and visitors in preparation for their annual Christmas festivities. In the barn, Sherlock, age fourteen, and his mother are practicing their Baritsu skills with their instructor, Mr. Moto. Mrs. Holmes has just accomplished a successful move for Mr. Moto and now it is Sherlock's turn to shine. Unfortunately, his younger cousin, Trevor, has come from the house to announce the arrival of more guests... While taking his eyes and his attention from Mr. Moto, he found himself flat on the mat. Lecturing Sherlock on his obvious mishap, Mr. Moto repeats the premier rule, "Never turn your back on your opponent." Embarrassed, Sherlock and his mom, with Trevor trailing behind, head up to the house.
The newly arrived visitors are friends of Uncle Ernest from India. Colonial Herbert Williams and his niece Miss Meredith Cummings have been invited to stay and enjoy the holidays. Mycroft, Sherlock's brother, instantly takes a shine to Meredith and they wander off to chat. Not the usual behavior for Mycroft, and it is noticed by Sherlock and his mother. What is he up to?
Bedrooms are scarce and Sherlock is forced to share the nursery with Trevor, who follows him everywhere, complete with non-stop questions. Later, Sherlock goes down to the barn to look over the latest inventions of Uncle Ernest, and Trevor is right beside Sherlock, questions never ceasing. Entering the barn, they discover the body of a dead man. He is dressed in gypsy garb, but looking at his hands, Sherlock observes his hands do not look like a gypsy's working hands. The police are called to investigate. Because she is a woman, Mrs. Holmes is not allowed to participate in any of the questioning. She relies on Sherlock for pertinent information.
Liese Sherwood-Fabre is recognized as a very knowledgeable author on Sherlock Holmes. He became the world's greatest consulting detective and THE ADVENTURE OF THE MURDERED GYPSY is the second in the Early Case Files of Sherlock Holmes series. Her characters are many and some are not who you think they are. We have a ladies' maid, who is really a princess escaping from her father. Mysterious footsteps outside of the nursery late at night. Who is that? When the police arrest the wrong person for the murder of the gypsy have you followed the clues and know who the real killer is?
There is lightness and fun describing the ongoing friendship between Constance, the Steward's daughter, and Sherlock. What will become of their closeness when he returns to Eton? What is really happening between his brother and the very suspicious Meredith?
Swirling events are occurring and questions are piling up. A plan is made and the killer is flushed out. Did you guess who it is? I was "close but no cigar." Lots of action, interesting characters, and a good look at Sherlock as he growing up to be the amazing Sherlock Holmes.
As a family, the Holmes works together to find the guilty party so they can enjoy the Christmas Holidays. Constance and Sherlock are ready to sing their Carol together. What a sweet surprise Constance had for Sherlock's Birthday gift. You will enjoy this who-done-it that is filled with adventures, intrigue, lies, imposters, and the unraveling of a deadly plan. Good job, Ms. Sherwood-Fabre.
SUMMARY
Before Sherlock Holmes became the world's greatest consulting detective, murder followed the arrival of unexpected guests to the Holmes family estate.
Shortly after one of his Uncle Ernest's old acquaintances joins Sherlock and the extended Holmes family for the holidays, a dead man is found in the barn. This marks the beginning of the disruptions of the family Christmas celebrations. Sherlock's young cousin reports hearing footsteps outside the nursery, the family learns that their guests are not who they appear, and Mycroft suddenly falls head-over-heels in love. Are there more murders to come, or will Sherlock prevent them by determining how a body materialized in the barn?
---
What do you think about this review?
Comments
No comments posted.

Registered users may leave comments.
Log in or register now!