"J. D. Robb writes another riveting adventure for Eve and Roarke...."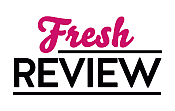 Reviewed by Ruth Castleberry
Posted December 17, 2020

Thriller Police Procedural | Romance Suspense
J.D. Robb's In Death series continues to break new ground with this 51st adventure featuring Eve Dallas with her crime-fighting colleagues, including her wealthy husband, Roarke. SHADOWS IN DEATH gets off to a quick start as Eve solves the murder of a married woman whose killer turns out to be a long-ago acquaintance of Roark's, leading to more personal details about Roarke's past.
Jorge Tween pays an Irish contract killer to murder his wife Galla when he discovers she is unfaithful. Roarke spots Lucan Cobbe at the crime scene. Roarke knows Cobbe from his younger days when he and Cobbe both worked as thieves for Roarke's dad in Dublin. With Roarke's connections and determined police work, Eve compiles enough evidence to prove Tween paid Cobbe. Eve gets a confession from Tween, along with information on his link to Cobbe.
Expanding on the leads from Tween, Eve and her squad begin the search for Cobbe, who foolish taunts Eve and Roarke with a dead cat and a note "Curiosity killed the cat. Your next." (sic) The couple lives with Galahad, a cat they spoil shamelessly. Based on a psychologist's profile of Cobbe, it becomes apparent that he intends to kill Roarke for imagined transgressions back in the day in Dublin. Now two motives drive Eve to find Cobbe – to arrest him for Galla's murder and to keep him from killing Roarke.
Ms. Robb manages to keep this story as fresh and compelling as the first 50 books, adding fascinating details about Roarke's history and background before meeting Eve. The procedural elements of tracking Cobbe down in New York City add more than enough suspense to keep the pace steady. And, as always, Ms. Robb brings the characters to life with snappy dialogue and engaging situations. SHADOWS IN DEATH is an intriguing read, one to be savored.
This is a review of the mass market paperback edition.
SUMMARY
In the new novel in the #1 New York Times-bestselling series, Lt. Eve Dallas is about to walk into the shadows of her husband's dangerous past…

While Eve examines a fresh body in Washington Square Park, her husband, Roarke, spots a man among the onlookers he's known since his younger days on the streets of Dublin. A man who claims to be his half brother. A man who kills for a living--and who burns with hatred for him.

Eve is quick to suspect that the victim's spouse--resentful over his wife's affair and poised to inherit her fortune--would have happily paid an assassin to do his dirty work. Roarke is just as quick to warn her that if Lorcan Cobbe is the hitman, she needs to be careful. Law enforcement agencies worldwide have pursued this cold-hearted killer for years, to no avail. And his lazy smirk when he looked Roarke's way indicates that he will target anyone who matters to Roarke…and is confident he'll get away with it.

Eve is desperate to protect Roarke. Roarke is desperate to protect Eve. And together, they're determined to find Cobbe before he finds them--even if it takes them across the Atlantic, far outside Eve's usual jurisdiction…
---
What do you think about this review?
Comments
No comments posted.

Registered users may leave comments.
Log in or register now!