"A Good Cozy Mystery With a Great Total Surprise Ending"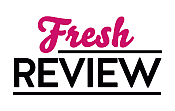 Reviewed by Evie Harris
Posted December 15, 2020

Mystery Cozy | Mystery Book Lover
What was supposed to be a festive night for soon to be married Amy Webber and Richard Muir turned out to be anything but when an uninvited guest is murdered at the home of the host. The host of the party is a likely suspect for a variety of reasons, but where is the evidence? Even though Amy, a librarian, is immersed in her wedding plans she uses her investigative skills in order to try to help solve the case even though she is warned no to.
There is a large group of interesting characters who have diverse backgrounds. Some have secrets and are often mysterious. Several could be considered to be suspects and not everyone is who they seem to be. The well plotted and character driven story moves quickly and has something for everyone. There is danger, mystery and romance. As for the conclusion-it was a total surprise.
I found A DEADLY EDITION to be well worth reading. Highly recommended.
SUMMARY
"'Til death do us part" could be closer than the bride realizes in Victoria Gilbert's tantalizing fifth Blue Ridge Library mystery.

The pursuit to acquire a rare illustrated book turns deadly, and on the eve of her upcoming wedding, library director Amy Webber is drawn into a web of treachery and betrayal that could derail her happy day--and maybe just claim her life.

Planning a wedding can be murder--sometimes literally. At a party celebrating their upcoming nuptials, Taylorsford, Virginia library director Amy Webber and her fiancé Richard Muir discover the body of art dealer Oscar Selvaggio--a bitter rival of their host, Kurt Kendrick.

Both had been in a heated battle to purchase a rare illustrated volume created by William Morris's Kelmscott Press, so suspicion immediately falls upon Kurt. Amy knows that Kurt has a closet-full of skeletons from his past--but she can't believe he's guilty of murder.

Amidst an avalanche of wedding preparations, Amy begins an investigation with the help of her aunt Lydia Talbot and the new mayor of Taylorsford, Sunshine "Sunny" Fields. Much to Lydia's
dismay, her boyfriend, art expert Hugh Chen, becomes convinced of Kurt's guilt and launches an investigation of his own. As the case hits painfully close to home, the stakes become impossibly high--and the danger all too real.
Excerpt
Sometimes chocolate is the only thing standing between me and murder.
I popped another delicious truffle into my mouth and peered out the half-closed door. From the intermittent bustle in the kitchen and the sound of music wafting throughout the house, I could tell the party Kurt Kendrick had thrown to celebrate my upcoming marriage to Richard Muir was still in full swing.
I knew I should be mingling with the guests in the spacious living room of Kurt's historic home, Highview. Instead I was hiding in his pantry. All because my future father-in-law had decided to launch into a monologue about the decline of the arts in modern society.
Not that James "call me Jim" Muir knew anything about the arts. He simply "knew what he liked," or so he'd informed our host, who was, among other things, a respected art collector and gallery owner.
As I pressed my face to the crack in the door, a bright-blue eye peered back at me.
"Amy Webber," said my friend Sunshine "Sunny" Fields. "What in the world are you doing in there?"
"Hiding out long enough to conquer my urge to shout down my future father-in-law," I replied, opening the door.
Sunny's golden eyebrows shot up. "Do you think there's enough time in the world to accomplish that?"
"Probably not. But maybe at least I can now speak without sputtering out obscenities." I brushed a few traces of confectioners' sugar from the full skirt of my poppy-patterned sundress.
"Well, you'd better get back out here and calm down your fiancé before he resorts to swearing, or worse." Sunny flipped her long blonde braid behind one slender shoulder. "He's been furiously rubbing his jaw with the back of his hand, and you know what that means."
"Oh dear, I hadn't thought about that." I stepped out of the pantry, blinking in the light of the overhead fixtures. Unlike the rest of Kurt's elegantly restored eighteenth-century home, his kitchen was a paeon to modern functionality, designed for a chef rather than a family cook. Which made sense. Kurt was wealthy enough to hire chefs or caterers on a regular basis. He probably never lifted a finger in the kitchen himself.
"I can understand not wanting to curse out your future in-laws," Sunny said, as she turned to cross to the massive work island in the middle of the room. She cast a smile at me over her shoulder. "But maybe abandoning your fiancé wasn't really the best idea."
I sighed as I followed her. Somehow, Richard had grown up to be one of the kindest and most open-minded people I'd ever known, despite his difficult and judgmental parents. I wasn't sure how that had happened. It was, in my opinion, one of life's rare miracles.
"In my defense, Richard knows how to handle them better than I do."
"You'd better learn," Sunny said. "You're going to have to deal with them for the rest of your life. Or at least I hope so."
"I hope so too." I grabbed a napkin from the work island to wipe any traces of chocolate from my fingers. "I certainly don't plan on ever divorcing Richard, no matter how difficult his parents are."
"Good to hear," Sunny said with a grin. "Of course, you know I'll be waiting to scoop him up if you ever kick him to the curb."
I smiled in return, knowing my friend was just teasing. Not only was I certain that Sunny viewed Richard as simply a good friend, but I also knew she was not interested in marrying anyone. She was a free spirit who preferred to date men on her own terms, without any serious commitments. And that sort of relationship wouldn't suit Richard at all.
"Sorry, but I'm afraid you're never going to get that chance," I said.
"Figured as much. I mean, you two are so obviously in love, it's disgusting." Sunny's indulgent tone took any sting out of her words. She tugged up the drooping shoulder of her white peasant blouse. "But before you face the outlaw in-laws again, you might want to wash your hands. There are still a few smears of chocolate you missed with that napkin. As for me, I think I'll make a stop in the little girls' room. All that champagne." She grinned. "But I promise to wait for you in the hall. We can make a grand entrance into the living room."
"One for all and all for one," I said, giving her a mock salute before she exited the kitchen.
---
What do you think about this review?
Comments
No comments posted.

Registered users may leave comments.
Log in or register now!