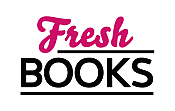 April showers are here, settle with a great read!
"More tea and lemon cake with this seaside mystery series"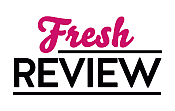 Reviewed by Clare O'Beara
Posted December 10, 2020

I thoroughly enjoyed this cozy mystery set on an island called Charm, North Carolina. While I had not read any earlier books in the Seaside Cafe series, A CALL FOR KELP is easy to jump into and folks are friendly to newcomers. Everly Swan runs a lively tea-shop near the beach, which has a regular custom. She keeps expanding her menu, but sweet teas and light meals followed by lemon cake or rum cake are universally popular. When a documentary film unit comes to town, of course, they need feeding.
Mitzi Calgon is a respected actress from the halcyon days of Hollywood, and her success in the role of Blackbeard's Wife draws crowds of longstanding fans. Even though Mitzi is gracefully retired, she's lending her support to a documentary about beekeeping and how bees are threatened, in this town where she lived as a child. Everly's great-aunts Clara and Fran are sharing their expertise on beekeeping. I liked Mitzi so much, but knowing mysteries as we do, I was dreading the moment she might become a murder victim.
Detective Grady Hays is the obligatory town homicide detective, and luckily he is extremely competent, but he also has warned Everly in the past to stay out of crime-solving. But so many of Everly's family are implicated in the newest sad occurrence, that she feels obligated to help them. This Seaside Cafe mystery doesn't tell us much about kelp, so the title A CALL FOR KELP is something of a misnomer except for the beach location. The townsfolks and tourists are all artfully drawn, with a few oddball movie fans, a former Senator and others with political ambitions, an au pair Denise with suspiciously honed hand to hand combat skills, and the loveliest best female friends Everly could have wished to find. Also, we meet more than one reporter, just doing their job, particularly a man called Ryan who doggedly follows anyone he thinks might be good for a story, all day around town.
Author Bree Baker is a Midwestern writer who incorporates a few recipes in her books, and her other titles in this seaside series look extremely promising. Who could resist Tide And Punishment or Closely Harbored Secrets? I love the town atmosphere and the up to the minute adventure, which includes Everly being bound to the wishes of her fitness watch, and learning to live-stream her baking sessions for the tea shop's supporters. I shall definitely call in again for more tea and lemon cake with my crime reading.
SUMMARY
It's sink or swim for Everly with her most bizarre case yet!
Everly Swan is busy as a bee running her beachside iced tea shop, and the small island of Charm, North Carolina is abuzz-Mitzi Calgon, an iconic Hollywood actress, is in town! Everly's great-aunts are making a documentary about beekeeping and Mira has agreed to help. But when the actress turns up dead, reporters and fans swarm the island, muddying the water and disrupting the peaceful lives of the townspeople.
Everly's never been good at minding her own beeswax, so she starts following her own leads and combing through the evidence. Then there's the mystery of Detective Hays-ever since their kiss under the mistletoe, he's been acting distant. And he's annoyingly determined to keep Everly away from the case. But when she receives a cryptic warning to "Bee Careful", Everly realizes that she's gotten herself into a really sticky situation...
The fourth book in Bree Baker's Seaside Café Mystery series, readers of Joanne Fluke and Kate Carlisle will love A Call for Kelp!
---
What do you think about this review?
Comments
No comments posted.

Registered users may leave comments.
Log in or register now!