"A heartwarming journey begins at Piney Wood Academy!"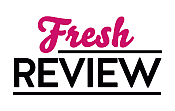 Reviewed by Patricia Pascale
Posted December 3, 2020

Public School teacher, Jayden Bennett is ready to begin a well-earned summer vacation. Teaching this year seemed harder than past years and Jayden was anxious to rest, and enjoy some peace and quiet. The ringing telephone annoyed her. She was tempted to ignore it. Jayden did not have a boyfriend or close friends but perhaps it was from her estranged sister, Skyler?
The caller was Mary Wilson, who along with her husband, Henry, owned and operated Piney Wood Academy in North Texas. It is a camp to help wayward teen girls, and sometimes, the last stop before jail. Mary explained that Skyler had given Jayden's name as a possible substitute counselor at Piney. Mary had just been notified that Skyler was not returning as she had signed up to do. Instead, she was heading to Europe with her church group. She is leaving in two days and Mary is in a bind without a counselor for the upcoming session. Mary asked if Jayden would be interested? The pay was excellent. For eight weeks, three meals a day, a cabin shared with three problem young ladies. What a temptation and a chance to help a troubled teen. She accepted and began packing. Piney Wood, here she comes!
Later, a knock on her door announced her estranged sister and as usual she was calculating, persuasive, and dishonest in answering why she let the Wilsons in such a mess? Her sister has never cared about other people's feelings. Jayden briefly saw her at Christmas and had no relationship with her the rest of the time. She always got her way and a trip to Europe was what she wanted and that was the end of that story. She told Jayden, "I owe you big time," and leaves What else is new?
THE DAYDREAM CABIN is a delightful journey about finding self-acceptance, second chances, and friendships that will last forever. Fiesty heroines are one of bestselling author Carolyn Brown's specialties, and Jayden is someone you will cheer for in this story. Elijah Thomas, a handsome and sexy former drill sergeant is the heir apparent to Piney when his aunt and uncle eventually retire. He is wonderful with the teens and will steal your heart as you watch him woo Miss Bennett.
Ashley, Carmella, and Tiffany are Jayden's roommates in Daydream Cabin. They challenge every rule and try to do "their thing." They have never met anyone like Jayden with her tough-love methods. What a difference eight weeks makes in the lives of everyone at Piney. Ms. Brown has another winner in THE DAYDREAM CABIN. A feel-good read with an ending that is the icing on the cake. Bravo!
SUMMARY
A headstrong woman discovers it's never too late for change in New York Times bestselling author Carolyn Brown's spirited novel about lost hope and second chances.
Substitute counselor for wayward teens isn't how public-school teacher Jayden Bennett planned to spend her summer vacation. However reluctant, she's hiking up her jeans and heading for remote Piney Wood Academy in north Texas. Two months. Seven days a week. Few amenities. And three troubled girls daring Jayden to make a difference. She understands what she's up against. She has her own burdens to bear.
Jayden's not in it alone. The devoted elderly couple who run Piney Wood trusts in Jayden's tough-love approach to get the job done. So does drill instructor Elijah Thomas, whose hardened boot-camp hide conceals a heart broken one too many times. Jayden is making it beat again. For both of them, falling in love is a risk. Because all summers must come to an end.
But with each new sunrise on these rustic acres, Jayden discovers that Piney Wood is a last chance for her, too. And with so many lives in turnaround, a new beginning for everyone could be a dream come true.
---
What do you think about this review?
Comments
No comments posted.

Registered users may leave comments.
Log in or register now!