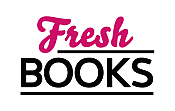 Pick up great June books for summer reading
"Such a sweet and heartwarming Christmas tale!"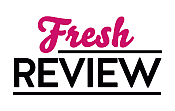 Reviewed by Angie Elle
Posted December 3, 2020

Women's Fiction Contemporary | Holiday | Romance
Audiobook narrated by: Thérèse Plummer
Last year I went on a Debbie Macomber bender with her past Christmas stories, so when JINGLE ALL THE WAY came around as the author's 2020 offering, I couldn't wait to read it! Everly Lancaster is a workaholic who is convinced that the business she's co-owner of couldn't possibly survive without her and that she doesn't have time for anything else but her career. So when her business partner forces a pre-planned vacation on her, she is beside herself. Everly eventually relents and goes on what is sure to be a fabulous cruise. . . except that it's not. She is totally unprepared for the trek through the Amazon that is mistakenly signed up for.
This was such a fun story. Once Everly meets Asher, her guide, she begins to question the path her life has taken. They get to know each other as she recovers from an illness at the beginning of the trip, and I appreciated how, even while Everly's trip might hae been short, the author really took her time developing their relationship. There were a lot of hijinks in this story. So many that I couldn't find it realistic, but I did find it highly entertaining, and I enjoyed it so very much. I enjoyed Everly's reactions to the situations, Asher and Everly getting to know each other, and how everything came full circle when Everly, always feeling like the black sheep, returns home and realizes how family is there for you no matter when you come back. I also enjoyed getting Asher's point of view, discovering what his hangups were, and his willingness to talk it out with his brother. I always love a good male bonding scene, and I definitely got one here.
JINGLE ALL THE WAY was so sweet and heartwarming, and I can't recommend this Christmas story enough.
Narration: Thérèse Plummer did a wonderful job with JINGLE ALL THE WAY. I enjoyed all of her work within the story, but I particularly loved how she changed her voice when Everly kept finding herself in hot water. It was so fun, and I kept finding myself chuckling throughout. She definitely made a great story even better!
SUMMARY
Love can transform even the best-laid plans in this heartfelt Christmas novel from #1 New York Times bestselling author Debbie Macomber.

Trapped in the middle of five siblings, Everly Lancaster always had big dreams. Now a top real-estate executive, Everly finds her work is her life, leaving no space for anything (or anyone) else. Sensing her stress, Everly's boss insists she take December off. At first, a month away seems crazy—how will the company survive without her? But Everly's mother convinces her otherwise. She deserves a vacation—plus, when she returns, she'll have no excuse to skip family Christmas like she did last year.

But after her vengeful assistant books a guided cruise in the Amazon instead of the luxury beach vacation she expected, Everly is horrified to realize that she's about to spend the next two weeks trapped—with no Wi-Fi!—in the rain forest. Not even Asher Adams, the ship's charming naturalist, can convince Everly that the trip will be unforgettable. Slowly but surely, she realizes he is right: the sights are spectacular. And with each passing day, Everly's relationship with Asher deepens, forcing her to take a long, hard look at her priorities.

Everly and Asher begin to see magic in the possibility of a life together. But as the cruise nears its end, and Everly's family Christmas approaches, both must decide if love is worth the risk. A merry surprise may be in store in Debbie Macomber's newest holiday delight.
---
What do you think about this review?
Comments
No comments posted.

Registered users may leave comments.
Log in or register now!