"Collapsing ice sheets and exploding volcanoes - wow!"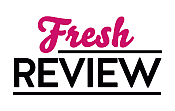 Reviewed by Clare O'Beara
Posted November 12, 2020

Science Fiction Suspense/Thriller | Dystopian | Thriller
This thriller returns to the big theme of disaster novel, but on a grand scale. Author Peter Brennan researched the background for ICEAPELAGO, visiting the locations described and talking with their science researchers, which gives authoritative weight to his science and a totally real immersion in the sights, sounds, and textures of the environments.
I hardly know where to start, given the prologue shows Arctic foxes denning in the snowy wastes around what remains of Dublin. Just a few years from now, twin brothers Ros and Simon Rodriquez are volcano students on La Palma, one of the Canary Islands. Their work shows a troubling increase in gaseous emissions and ground tremors. Sisters Maria and Claudine Marin-Rabella are a pleasant distraction but have their own scientific work to pursue. While in Greenland, Lars Brun uses a nifty golfball finding tech to study the meltwater flowing within and below the massive glaciers that are hollowing, rotting from within. The Irishman who invented this tech, Sean Pitcher, cares more about sports than the outcome, but his business is thriving with the new twist of orders.
Project Eriador derives its name from the lengthy Eriador undersea ridge off Ireland. Professor Gerard Gilmore, Ireland's Chief Scientist in this future time, acquires space on a minisub and use of a robot submersible, to take seafloor seismic readings along the Irish continental shelf. The project is prompted by concerns from seismometer readings. The ROV is also studying the current which provides the warmth of the Gulf Stream to the British Isles and Greenland's tip. Figures show that the amount of freshwater falling off Greenland is pushing the current back down the Atlantic and stopping the flow. Data from NASA and NOAA, satellite observations, helicopters, and super-drones are all employed in the sudden hectic rush to understand what is occurring in this interconnected series of perils.
From this daring read, you will gain a great deal of knowledge of past and present, and perhaps the future. You'll also start to realise that the forces of nature are massive and those of humans, rather tiny. Almost all the characters are involved in science or tourism, and we gain appreciation for their work and dedication, even in the face of known grave dangers. The people are human with their own foibles, preferred foods, and eye for beauty. I'll warn you not to get too attached to anyone, because you never know. Once a volcanic eruption begins, ICEAPELAGO doesn't play favourites. Read if you dare.
SUMMARY
ICEAPELAGO is a new word for a new world. ICEAPELAGO describes a country - in this case the island of Ireland - with ice covered seas and islands and tundra winter conditions.
This climate change thriller - a new sub-genre of environmental fiction - describes how ICEAPELAGO was formed.
There are three separate but interconnected story lines.
In Greenland, scientists in the Summit Station - 3,000 metres atop the ice sheet - undertake tests to determine the flow of surface meltwater as it cascades through the glacier's crevasses and sub-surface lakes to sea level. An innovative tracking device is used. The melting of the Greenland Ice Sheet is a tipping point and a direct threat to the nations of the North Atlantic.
Another different but related threat is the disruption of the Gulf Stream and the impact of its collapse on the countries that benefit from its moderating influence on weather patterns. The RV Celtic Explorer sets sails to the sea bed off Ireland's Continental Shelf and makes a discovery that nobody expected. A manned submersible witnesses disaster in the making.
The third storyline takes place on the island of La Palma in the Canary Islands. Here Spanish research students doing summer vacation work discover the first signs of volcanic activity in an area hitherto dormant. This triggers an international response. The Caldera de Taburiente explodes with dire consequences not just for the local population.
These dramatic events are related through the experiences of: Norwegian scientists, an Irish inventor, researchers from several countries and global bodies, the crew of a research vessel, an old and a young spy, mountain guides, pilots, hill walkers and tourists, and Prime Ministers. All witness or play a part in the generation changing circumstances that lead to the creation of ICEAPELAGO.
You will visit many locations: the Masters at Augusta, the British embassy in Dublin, Faro de Fuencaliente, Pico Bejenado, Roque de los Muchachos, Galway City, Ilulissat, Tasiilaq, the Johan Petersen Glacier, the Eriador Seamount, Oslo, Merrion Street (Dublin), Barlovento, the QM2 and Cobh.
ICEAPELAGO was formed after tsunamis destroyed the landscape. Rising sea levels and winter ice conditions forced the humans who survived to adapt. The first migrants were Artic foxes. Their story will be told in a sequel novel.
This is Peter Brennan's first work of fiction. He lives in Sandycove in Dublin. The book was inspired by his long interest in climate change and climate science. He visited Greenland, La Palma and the RV Celtic Explorer as part of his background research. Peter has published three non-fiction books and numerous reports about climate action and the low carbon economy.
This is a work of fiction which, hopefully, will never become fact.
---
What do you think about this review?
Comments
No comments posted.

Registered users may leave comments.
Log in or register now!