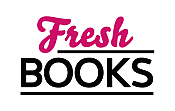 Pick up great June books for summer reading
"Sara Desai makes magic while Layla and Sam find their way together!"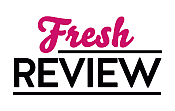 Reviewed by Angie Elle
Posted November 12, 2020

Audiobook narrated by Soneela Nankani
I picked up The Marriage Game with zero expectations, and I was so pleasantly surprised. When Layla comes home after a public breakup, her family is on board to help her find her footing. So they offer her the office above their restaurant rent-free to get her business off the ground. But things go awry when organized and inflexible Sam--Layla's complete opposite--also lays claim to the office. From the get-go, this book is so much fun! This is enemies-to-lovers on crack, and I loved Layla and Sam getting under each other's skin while barely fighting the attraction between them. So they make a deal--if Sam can help Layla find a husband, she'll back off and let him have the office. So Sam is by Layla's side while she meets each and every man on a list of men her father curated with Layla's likes in mind. These scenes, in my opinion, were some of the best in the book. Sam found something to dislike about each and every man Layla met, and I don't know if he even realized what he was doing. But it was clear to the reader that Sam was wild about Layla from the moment he met her. And seeing him try to scare the men off was absolutely hilarious. Even those men felt fleshed out enough to give you an idea of the marriage pool Layla had to choose from, but never at the cost of exploring Sam and Layla's burgeoning relationship.
For all of this book's antics, it wasn't just a good laugh. (Though it definitely was a good laugh!) It explored the idea of living in your sibling's shadow and taking on guilt for a situation that was never your fault, to begin with, and how those were things that held each of our characters back from fully living life. I feel like before this book began, Layla had already given up her aspirations of making the most of her life, and Sam was already closed off. But he wasn't as ruthless as he pretended to be, and I love the way Layla was able to open him up seemingly effortlessly. Her effervescent personality was enough to do that, it was such an amazing part of this story! Yes, his mouth was constantly watering over her curves, and if anyone had anything negative about them or her obvious love of food, he'd go up one side of them or down the other, but there were also times he was simply in awe of her personality, and I love that she gets to have that from the man in her life.
As for the supporting characters in this story, they really added to the culture and history in Layla and Sam's lives. I especially loved the relationship between Layla and her father, and Layla's father in general was a fantastic character. His love of family was so precious, and I love that Sam, after depriving himself of family for so long, now gets a heaping serving of it. Layla's friend got on my nerves a bit at first, but after it became clear that everything she was doing was to show that she was in Layla's corner, I came to enjoy her and can't wait to read about her in the next book in this series! (Yes - this book is first in a series, and I, for one, will be champing at the bit for it!)
The Marriage Game was so fun and sexy, and I don't think I stopped smiling the entire way through. I felt giddy reading this book, and already I'm thinking about when I can fit in a reread. If you're looking for a story about family and friends and chemistry off the charts, this book is it!
Audio: I loved Soneela Nankani's narration for this book. She did a fantastic job with the accents, and I feel like she was able to capture the essence of both Layla and Sam's personalities. My plan was to go back and forth between the audio and print, but she was able to bring such magic to the story, that I found myself reading the audio exclusively. I loved her narration so much I've already added others from her to my TBR, and I hope she narrates the next book in this series!
SUMMARY
A high stakes wager pits an aspiring entrepreneur against a ruthless CEO in this sexy romantic comedy.

After her life falls apart, recruitment consultant Layla Patel returns home to her family in San Francisco. But in the eyes of her father, who runs a Michelin starred restaurant, she can do no wrong. He would do anything to see her smile again. With the best intentions in mind, he offers her the office upstairs to start her new business and creates a profile on an online dating site to find her a man. She doesn't know he's arranged a series of blind dates until the first one comes knocking on her door…

As CEO of a corporate downsizing company Sam Mehta is more used to conflict than calm. In search of a quiet new office, he finds the perfect space above a cozy Indian restaurant that smells like home. But when communication goes awry, he's forced to share his space with the owner's beautiful yet infuriating daughter Layla, her crazy family, and a parade of hopeful suitors, all of whom threaten to disrupt his carefully ordered life.

As they face off in close quarters, the sarcasm and sparks fly. But when the battle for the office becomes a battle of the heart, Sam and Layla have to decide if this is love or just a game.
---
What do you think about this review?
Comments
No comments posted.

Registered users may leave comments.
Log in or register now!