"An adrenaline-rush thrill ride full of sexual chemistry!"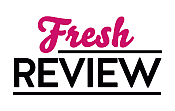 Reviewed by Helen Williams
Posted November 5, 2020

RIDE THE TIDE is the third book in the Deep Six series that is an adrenaline-rushing ride full of sexual chemistry. This team of six former SEALs forms a salvage crew looking for a sunken treasure from the wreck of the Santa Cristina. The Deep Six series is about some tough SEALs who have led colorful lives that leave them with issues of commitment, PTSD, secrets, and feelings of being worthy of love. Julie Ann Walker writes a series full of entertainment, passion, brotherhood, and undying love.
The first book in the series, HELL OR HIGH WATER, shows how the former SEALs can never leave their former life completely. They get back into action when some chemical weapons are missing. And when a woman sends out distress signals the SEALs always answer. The second book, DEVIL AND THE DEEP, is a laugh out loud read about the phrases and conversations shared between couples. Once again, the SEALs come to the rescue that revolves around cocktail parties, political fundraisers, and charity events.
In RIDE THE TIDE, former Navy SEAL Mason McCarthy has decided he is done with relationships after his disastrous marriage. He feels that he can never commit to any relationship because of his SEAL past. But when a beautiful, brilliant historian joins the crew his world will be turned upside down. She is a twenty-seven-year-old virgin who has made it known to Mason that she wants to lose her virginity to him. Mason tells her that under no circumstances will he accept her proposition.
Alex Merriweather has joined the Deep Six crew on the hunt for the sunken treasure. Alex has no problem expressing herself and telling Mason what she wants. She is a distraction that Mason finds really hard to resist. His team members have fun teasing Mason and offering to take up Alex on her offer. Mason does not take well to their offer.
But when a murderous enemy from Mason's past threatens the Deep Six team, Alex, Mason, and the team will rely on their old instincts and take care of business. Nearly losing Alex will put things in perspective for Mason and helps him to see what is really important.
SUMMARY
Brand new hot romantic suspense from New York Times and USA Today bestselling author Julie Ann Walker
Weary of being a fighting man, and burned by a bad divorce, former SEAL Mason "Monet" McCarthy is tight-lipped and self-contained. Unfortunately, he can't avoid Alexis Merriweather when she joins him and his business partners in the hunt for the Santa Cristina.
Historian Alexis Merriweather has a motor-mouth and a penchant for pushing Mason's buttons. When a dangerous man from Mason's past threatens their lives and everything they are working toward, Mason must rely on old instincts and the skills honed from years running black ops to make sure nothing from his previous life touches Alexis's present.
Of course, with their lives on the line and the adrenaline running high, it's a foregone conclusion sparks will fly.
---
What do you think about this review?
Comments
No comments posted.

Registered users may leave comments.
Log in or register now!