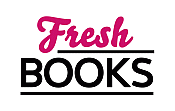 Hot Hot reads in August
"The next best thing to a museum tour in the woods"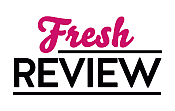 Reviewed by Clare O'Beara
Posted October 27, 2020

Non-Fiction Craft | Non-Fiction History | Non-Fiction Photography
Subtitled The Tool That Shaped a Continent, this glossy collection of photos and historical information does what it says on the pack. We meet the AMERICAN AXE from primitive hand axes consisting of sharp stone or pelvic bone tied into wood hafts, through tools brought by Vikings, to modern implements.
The homesteader required differing shapes and weights of axe to do different kinds of work, from chopping little wood chips to felling massive trees. Axes took on new identities with brand names and styles, and were made from increasingly sophisticated materials. Today's axes are still based on those forms, with some differences and embellishments.
We see plenty of axe heads and hafts, hatchets and firefighter tools. Indeed the axe may be the most useful tool ever invented by our ancestors, and one which allowed them to establish stocks of materials for use in dwellings, making other tools and food provision. I did not see reference to deforestation causing problems today, which I thought would provide some balance, but that's not the point of this book. At the end of the parade, we get a short section on lumberjack games, showing male and female competitors. I'm a tree surgeon and that's why I was drawn to a book about axes, but anyone interested in the history of agriculture, forestry, tool-making and weaponry, or indeed in photography, will enjoy leafing through this volume.
The author Brett McLeod is a forester, axe collector, and former competitive lumberjack, and he thanks a like-minded social media group called Axe Junkies for providing information for his book. AMERICAN AXE might suit someone you know for a Christmas present, and it would be the next best thing to a museum tour, with plenty of cheerful outdoor photos.
SUMMARY
From bronze axes of the Viking conquests to the American homesteader's felling axe, this is a tool that has shaped human history like few others. American Axe pays tribute to this iconic instrument of settlement and industry, with rich history, stunning photography, and profiles of the most collectible vintage axes such as The Woodslasher, Keen Cutter, and True Temper Perfect. Combining his experiences as a forester, axe collector, and former competitive lumberjack, author Brett McLeod conveys the allure of this deceptively simple woodcutting implement and celebrates the resurging interest in its story and use.
---
What do you think about this review?
Comments
No comments posted.

Registered users may leave comments.
Log in or register now!