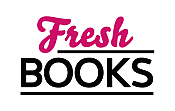 Pick up great June books for summer reading
"Sparks fly when obsession, adoration, and resentment mesh together in this exciting story."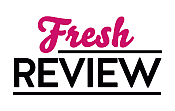 Reviewed by Angie Elle
Posted October 27, 2020

Audiobook narrated by Amanda Dolan, George Newbern, Joy Osmanski, and Pete Simonelli.
In The Swap by Robyn Harding, Low Morrison has no idea the chain of events that are about to be unleashed when she first spies gorgeous Freya entering her high school. Low immediately signs up for the pottery classes Freya offers via the community board, and thus begins Low's obsession. Low has never fit in with her classmates; while her unusual (for a female) height adds to this, it's the unconventional relationship her parents have that is the biggest contributing factor. Low is immediately smitten with Freya's fun, easy going personality, but the relationship is not one-sided. Freya loves the adoration Low offers, as her fall from social media grace still plagues her. Low has Freya all to herself for a bit, but when new-to-town Freya makes a new friend, Low's feelings intensify.
I will say that I just couldn't tell where this book was going, and I loved that. Freya ran so hot and cold, and it was hard to tell what, if anything, was genuine. I felt bad for Low and her circumstances; like most teens, she just wanted to fit in, and Freya gave her the time and attention that none of her peers did. It was easy to see how she could get wrapped up in that. Jamie, the third woman in this story, was a character I really liked and felt for. She just wanted to complete her family, and my heart broke for her and everything she'd been through. Being able to see Low and Jamie for who they were, coupled with never knowing what was going on with Freya, was an interesting dynamic for the story. I felt bad for the men in this story, because it felt like they were just getting caught up in the cross hairs of what was going on with their wives.
This book felt soapy, and that's a huge compliment. I was constantly glued to the pages wanting to know what was going to happen next. And any time I thought, 'Oh, I'll put this down now,' something would happen, and I just wouldn't be able to. There were a few twists in here, one that I was kind of expecting, but it didn't lessen my enjoyment of the story, and I found the one I didn't see coming to be a real shocker.
Overall, I thought The Swap was an exciting and engrossing read, and one thing is for sure - I cannot wait to dive into Robyn Harding's backlist!
Audio: I enjoyed all the narrators for this story. I thought they had good grips on what the character's were feeling, and they conveyed their emotions well. It was obvious who George Newbern was just because I've seen him in so many movies, and I'll definitely be looking for more books that he narrates.
Learn more about The Swap
SUMMARY
"No list of thrillers is complete without Robyn Harding," proclaims Real Simple. Now the USA TODAY bestselling author of The Party delivers a riveting tale about the toxic relationship between two couples after a night of sexual shenanigans, and the manipulative teenager with an explosive secret at the center of it all.

Low Morrison is not your average teen. You could blame her hippie parents or her looming height or her dreary, isolated hometown on an island in the Pacific Northwest. But whatever the reason, Low just doesn't fit in—and neither does Freya, an ethereal beauty and once-famous social media influencer who now owns the local pottery studio.

After signing up for a class, Low quickly falls under Freya's spell. And Freya, buoyed by Low's adoration, is compelled to share her darkest secrets and deepest desires. Finally, both feel a sense of belonging...that is, until Jamie walks through the studio door. Desperate for a baby, she and her husband have moved to the island hoping that the healthy environment will result in a pregnancy. Freya and Jamie become fast friends, as do their husbands, leaving Low alone once again.

Then one night, after a boozy dinner party, Freya suggests swapping partners. It should have been a harmless fling between consenting adults, one night of debauchery that they would put behind them, but instead, it upends their lives. And provides Low the perfect opportunity to unleash her growing resentment.

Robyn Harding brings her acclaimed storytelling, lauded as "fast-paced, thrilling, gut-wrenching" by Taylor Jenkins Reid, New York Times bestselling author of Daisy Jones & The Six, to this dark and suspenseful thriller for fans of Megan Miranda and Lisa Jewell.
---
What do you think about this review?
Comments
No comments posted.

Registered users may leave comments.
Log in or register now!