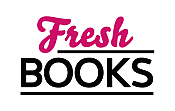 New Year, Great reads for January 2021
"Not the welcome she was expecting"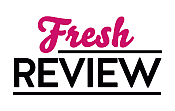 Reviewed by Clare O'Beara
Posted October 27, 2020

Romance | Romance Western | Romance Suspense
Leanna Ryan leaves her native damp, foggy Oregon where she has stayed with her parents until the age of 29. Now a full-fledged master carpenter and woodworker, she heads off to a new position on a ranch in northern Wyoming. SILVER CREEK FIRE is the first of a new series set around a friendly, socially and environmentally conscious town. Arriving in Silver Creek, Leanna finds an easy welcome – until her pickup is rammed as she is turning off the highway to her new job.
Logan Anderson owns the Wild Goose Ranch and he quickly comes to help Lea. The hit and run vehicle has fled, but he doesn't doubt a schemer named Polcyn is behind the attempt to intimidate anyone in the area. Polcyn is owner of a fracking company buying up mineral rights to ranchland in the valley, regardless of what the ranchers want. Logan is determined his family's land is going to be well stewarded, and he's planting trees and fruit to supply local needs. Lea makes an immediate impression, with her shy habits and woodworking skill, and he finds himself falling for the wood artist. But to win her, he'll have to protect her.
The style of the book says to me that the author needs a little more experience in conveying backstory and complex situations. To begin, Lea and her father sit seemingly feeding lines to each other as her dad reminds her what happened to her fifteen years earlier. Later, we get a well-intentioned but somewhat unbalanced look at ranching; many family ranches can't make a living without selling building lots, so why is Wild Goose different, when the owner keeps giving away lumber and work days? On the other hand, the author Lindsay McKenna clearly has a raised social consciousness which brings in mentions of the metoo movement, a veterans' aid house and a locally supported hospital building programme.
As the start of a series about 'Silver Creek' this is a well-planned and detailed story, involving many interesting characters, from the local SWAT team to the Tarot reader. I'll be fascinated to keep up with their activities in the next instalments. Lindsay McKenna is a lady after my own heart, with serious discussions through her very genuine adult romance and quite a bit of suspense. SILVER CREEK FIRE lays the ground for further stories I will be sure to enjoy.
SUMMARY
New York Times bestselling author, US Navy Veteran, and genre pioneer Lindsay McKenna combines pulse-pounding suspense with the romance of a contemporary Western for the first installment in her highly emotional, engrossingly swoon-worthy Silver Creek series.

Love's flame burns bright...

Leanna Ryan's hometown in coastal Oregon has been her refuge ever since a traumatic event during her teens. But over time, even the safest harbor can start to feel more like a prison. That's why Lea, a master carpenter and wood sculptor, is moving to Wyoming, a place whose rugged beauty has long captured her imagination. The scenery around Silver Creek is as stunning as she hoped, and her new employer, Logan Anderson, is generous and fair, though his eyes reveal a sadness she recognizes all too well.

Logan immediately knows he can trust Lea with his Wild Goose Ranch remodeling project. Her skill, her dedication—they're as appealing to him as her unaffected beauty. But he has other reasons for unease. There have been disturbing events around the ranch. Then Lea's car is rammed in a hit and run. Logan has already lost so much; now he fears he's jeopardizing not only his property, but Lea too. His dream is to convince Lea to make Silver Creek her home—but first, he'll have to keep her safe...
---
What do you think about this review?
Comments
No comments posted.

Registered users may leave comments.
Log in or register now!