"An easy-breezy read!"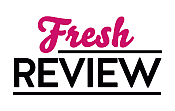 Reviewed by Bharti C
Posted October 22, 2020

CRAZY STUPID BROMANCE is the type of story which made me think it is "Chick Lit with role reversal." Or Dude Lit! Let me tell you why I think so.
CRAZY STUPID BROMANCE is a love story with Alexis and Noah in the lead roles. Alexis runs a cafe that doubles as a meeting place for survivors of sexual harassment. Noah is a tech guy and Alexis's best friend. At the start of the story, we see how Noah and Alexis are stuck in the friend zone. They both have emotional baggage and are harboring a lot of anger in their hearts.
Both Alexis and Noah have a support system beside each other with their respective group of friends. The story is from Noah's perspective more so than it is from Alexis's. We see Noah being pushed into the Bromance Book Club which is run by his group of friends, all successful men who form the book club to address their emotional needs. This guys-only book club where they get together and freely talk about their romantic issues in order to have good or better relationships with their partners.
The story follows how Noah's friends make him address his issues and anger over the past and help him take his relationship with Alexis out of the friend zone, who he has had a crush on for years. With both Alexis and Noah's baggage coming to a head when they confess their feelings for each other, we get all the chemistry and drama out in the open.
Now, don't get me wrong I enjoyed reading CRAZY STUPID BROMANCE, however, it did not wow me. That being said, it is refreshing to read about men getting emotional over their feelings. In this changing world, that is probably more common than we realize. If you are looking for a light read with a fun "role-reversal" type plot, do pick up CRAZY STUPID BROMANCE for an easy-breezy book to enjoy.
SUMMARY
A hacktivist and a cat cafe owner decode the friend zone in this romantic comedy from the author of Undercover Bromance.

Alexis Carlisle and her cat cafe, ToeBeans, have shot to fame after she came forward as a victim of a celebrity chef's sexual harassment. When a new customer approaches to confide in her, the last thing Alexis expects is for the woman to claim they're sisters. Unsure what to do, Alexis turns to the only man she trusts—her best friend, Noah Logan.

Computer genius Noah left his rebellious teenage hacker past behind to become a computer security expert. Now he only uses his old skills for the right cause. But Noah's got a secret: He's madly in love with Alexis. When she asks for his help, he wonders if the timing will ever be right to confess his crush.

Noah's pals in The Bromance Book Club are more than willing to share their beloved "manuals" to help him go from bud to boyfriend. But he must decide if telling the truth is worth risking the best friendship he's ever had.
---
What do you think about this review?
Comments
No comments posted.

Registered users may leave comments.
Log in or register now!