"BLACKLISTED should be at the top of your TBR list!"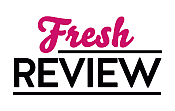 Reviewed by Ashley Gosse
Posted October 15, 2020

I was thrilled to get a copy of BLACKLISTED by Jay Crownover to review. I've had the absolute privilege to read some of Jay's previous books and loved them. I had the opportunity to review UNFORGIVEN and JUSTIFIED, which gave me a bit of background on some of the other characters and history in the Loveless, Texas series. BLACKLISTED is the third in the series and was high action and well written.
The story's main characters are Presley and Shot (his real name is Palmer, but no one uses it except Case). Presley is a newly found sibling of the Lawtons and also a medical examiner who found herself in a bit of a pickle with her ex-best friend who seems out to get her. Presley finds herself tangled up with the Lawtons and moved closer to be near them. As a bonus, this also her some protection from the crazy BFF who killed her ill mother. When her long lost sister, Kody, calls on her one night to help save a biker's life, she didn't expect it to lead to any relationship with Satan's Sinners.
Shot feels indebted to Presley for saving his life. He doesn't like owing anyone anything. He intends to call in the favor and even the playing field with Presley. But his attraction to her is undeniable. Even when he is given a clear get out of jail free card, he sticks around. He decides that he is going to take on Presley's problems and sets himself on course to put an end to the threat to her life.
There were many things about BLACKLISTED that I enjoyed. I love seeing old characters continuing to play an active role throughout the series. It allowed me to picture where everyone was in their life story and gave me a better understanding of the relationships. Although this book can be read as a standalone, I would recommend readers take a peek at the first two books in the series. They answer some of the questions you may have about individual relationships or comments made throughout the novel.
One thing that both intrigued and confused me about this book was the relationship between Shot and Presley. Sure, they had chemistry. But when I think about their characters and their lifestyles, they seem like such an odd match, almost as though there wouldn't be any sustainability to the relationship because ethically they were different in pivotal ways. It was interesting yet left me wondering how it would pan out, especially when you consider Case and Crew's convictions on the law. The brothers make no attempts to hide their disapproval of Shot but continue to allow him to have a relationship with their sister.
Nonetheless, this was still a fantastic read and I would recommend BLACKLISTED to any of my fellow romantic suspense readers. Jay Crownover's novels are always so put together and concise. She really makes you feel as though you are there in the scene with the characters.
SUMMARY
From the New York Times bestselling author of the Marked Men series comes an irresistible and suspenseful romance between a doctor who plays by the rules and the outlaw who breaks them in order to protect her.

Dr. Presley Baskin has always lived a quiet, calm life. Unfortunately, nothing about her life in Loveless, Texas -- especially not the wild, rowdy, and impossibly close-knit Lawton family who've claimed her -- is quiet or calm. Which is how loner Presley finds herself roped into patching up local bad boy Shot Caldwell against her better judgment. Presley wants nothing to do with the dangerous, brooding leader of the local outlaw motorcycle club. But when someone starts stalking her, Shot is the only person she trusts to help. Plus he owes her one . . .

Palmer 'Shot' Caldwell has always known his life isn't made for relationships. At least until shy, secretive, Presley reluctantly pulled a bullet out of him. He's oddly protective of the pretty doctor, so when she comes to him for help, hard-hearted Shot suddenly realizes there's nothing he wouldn't do to keep her safe.
---
What do you think about this review?
Comments
No comments posted.

Registered users may leave comments.
Log in or register now!