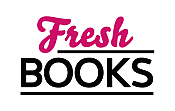 April showers are here, settle with a great read!
"Will investigating murder solve an author's writer's block?"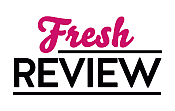 Reviewed by Ruth Castleberry
Posted October 15, 2020

Mystery Cozy | Mystery Private Eye
Penelope Parish suffers from writer's block after her first novel, Lady of the Moors, becomes a best seller. Trying to reunite with her muse, Pen applies and wins the position of writer-in-residence at the Open Book bookstore in Upper Chumley-on-Stoke, located just outside London, England.
A shout – "there's a body" – interrupts Pen's talk on The Castle of Otranto. Following messenger Gladys to the basement, Pen finds Regina Bosworth's body in the freezer. After Constable Cuthbert responds to the call, Arthur Worthington rushes into the room, wanting to know about the body. India informs the Duke that Regina, the chairwoman of the Worthington Fest, is a murder victim. Worthington admits that while Regina could be described as an "infernal pest," murder seems a bit extreme, then adds he hopes this situation does not upset his fiance.
Charlotte Davenport, newly engaged to the Duke, is an American and best-selling romance author. Rumors circulate that Regina knew something about Charlotte, hinting that it might lead to scandal and a motive for murder. Regina's husband emerges as another suspect, especially when his relationship with Daphne Potter, a waitress at Book and Bottle, becomes an item. Charlotte, aware of the gossip around her relationship with the Duke, invites Pen to tea and asks for a favor – she wants Pen to try to find out who killed Regina.
Then, at Regina's memorial, the family's cat digs up a planter uncovering a notebook that Pen picks up. The writing in the notebook appears to be in code, and Pen takes it straight to Detective Maguire, the investigating officer, after taking photos of it with her phone. Pen starts trying to figure out the code because she believes, as she told Detective Maguire, Regina was "known for ferreting out people's secrets." As Pen begins to identify the names in the notebook, the list of suspects grows, as does the murder's possible motives.
MURDER IN THE MARGINS by Margaret Loudon is a comfortable read offering a familiar mystery along with somewhat predictable characters. While this cozy misses the mark on creating excitement about a new series, the potential remains for the premise to engage and charm readers in future adventures.
SUMMARY
The plot thickens for American gothic writer Penelope Parish when a murder near her quaint British bookshop reveals a novel's worth of killer characters.

Penelope Parish has hit a streak of bad luck, including a severe case of writer's block that is threatening her sophomore book. Hoping a writer in residence position at The Open Book bookstore in Upper Chumley-on-Stoke, England, will shake the cobwebs loose, Pen, as she's affectionately known, packs her typewriter and heads across the pond.

Unfortunately, life in Chumley is far from quiet and when the chairwoman of the local Worthington Fest is found dead, fingers are pointed at Charlotte Davenport, an American romance novelist and the future Duchess of Worthington. Charlotte turns to the one person who might be her ally for help: fellow American Pen. Teaming up with bookstore owner Mabel Morris and her new friend Figgy, Pen sets out to learn the truth and find the tricks that will help her finish her novel.
---
What do you think about this review?
Comments
No comments posted.

Registered users may leave comments.
Log in or register now!