"An interesting conclusion to the Empirium Trilogy"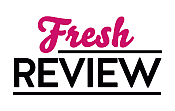 Reviewed by Angie Elle
Posted October 7, 2020

LIGHTBRINGER is the highly anticipated finale of Claire LeGrand's Empirium Trilogy, and I was waiting on pins and needles for this one. After the character arcs of Rielle and Eliana in the first books, I was so excited to see what was going to happen with them. Would they finally meet? Would they have to battle it out, or would Eliana make it to Rielle in time to save the world?
There were two main things I liked in this book - the first was the juxtaposition of Eliana finally accepting instruction while we saw Rielle shunning it. Rielle moved into a place where she was resistant to any kind of guidance, even the angelic tutelage of Corien. The second thing I loved about this book was Remy's arc. Out of all of the men in this story, though he was just a boy, his personal journal was by far the best. I was also thrilled with the fact that some of his wildest hopes came true in this book. It was such a special part of the story for me.
Unfortunately, the things I enjoyed were sandwiched between a lot of pointless filler. Nothing major happened in LIGHTBRINGER until well over the halfway mark, and the descriptions that I enjoyed in the earlier installments became tedious because they led nowhere. When things finally did happen, the last portion of the story took away from the action and made it feel anticlimactic. I missed Rielle's will in this one, and the story was sadder for it.
I think readers who did enjoy LIGHTBRINGER are in for a treat--there were enough loose threads to make me think the author will be returning to this world. Though I'm not sure I will. This finale, while lackluster for me, didn't take away from what I so loved about the first two books. Eliana and Rielle's characters are some of the most interesting and unique in the genre, and this premise was so interesting. Overall, I will remember the Empirium Trilogy fondly and look forward to seeing what happens to my perspective upon a series reread.
SUMMARY
The incredible conclusion to the trilogy that started with the instant New York Times bestsellers Furyborn and Kingsbane!
In this epic finale to the Empirium Trilogy from New York Times bestselling author Claire Legrand, two queens, separated by a thousand years must face their ultimate destinies.
Queen Rielle, pushed away from everything she loves, turns to Corien and his promises of glory. Meanwhile, whispers from the empirium slowly drive her mad, urging her to open the Gate. Separated from Audric and Ludivine, she embraces the role of Blood Queen and her place by Corien's side, determined to become the monster the world believes her to be.
In the future, Eliana arrives in the Empire's capital as a broken shell of herself. Betrayed and abandoned, she fights to keep her power at bay—and away from Corien, who will stop at nothing to travel back in time to Rielle, even if that means destroying her daughter.
But when the mysterious Prophet reveals themselves at last, everything changes, giving Rielle and Eliana a second chance for salvation—or the destruction their world has been dreading.
---
What do you think about this review?
Comments
No comments posted.

Registered users may leave comments.
Log in or register now!