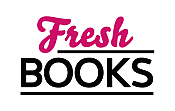 Pick up great June books for summer reading
"Engrossing but horrifying story"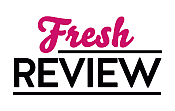 Reviewed by Evie Harris
Posted October 5, 2020

Wakefield Manor is not just any house. Located on the edge of a swamp where terrifying things have happened, it has twenty-seven rooms, multiple staircases and endless hallways. The current residents are Agnes who is rumored to be a witch, her pregnant daughter Elizabeth and her youngest daughter Samantha. There are other residents who are dead. Samantha has become accustomed to seeing the ghosts, but there is one that is particularly upsetting to her because he is from the future and he is dangerous. Is there anything she can do to stop him?
This is an eloquently told story filled with horrifying happenings. Elizabeth and Samantha's troubled relationship is laid bare. Adding even more tension to the narrative is Elizabeth's violent husband. This is also a story about family how far we will go for them.
For fans of horror stories, IT WILL BE JUST US is a great read. It is well written, moves very quickly and is packed with startling events. It is engrossing from start to the unexpected conclusion. Highly recommended.
SUMMARY
They say there's a door in Wakefield that never opens... Sam Wakefield's ancestral home, a decaying mansion built on the edge of a swamp, isn't a place for children. Its labyrinthine halls, built by her mad ancestors, are filled with echoes of the past: ghosts and memories knotted together as one. In the presence of phantoms, it's all Sam can do to disentangle past from present in her daily life. But when her pregnant sister Elizabeth moves in after a fight with her husband, something in the house shifts. Already navigating her tumultuous relationship with Elizabeth, Sam is even more unsettled by the appearance of a new ghost: a faceless boy who commits disturbing acts--threatening animals, terrorizing other children, and following Sam into the depths of the house wielding a knife. When it becomes clear the boy is connected to a locked, forgotten room, one which is never entered, Sam realizes this ghost is not like the others. This boy brings doom... As Elizabeth's due date approaches, Sam must unravel the mysteries of Wakefield before her sister brings new life into a house marked by death. But as the faceless boy grows stronger, Sam will learn that some doors should stay closed--and some secrets are safer locked away forever.
---
What do you think about this review?
Comments
No comments posted.

Registered users may leave comments.
Log in or register now!