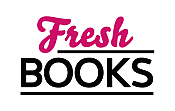 Close out December with great reads
"A splendidly exotic historical murder mystery"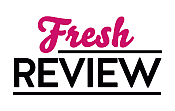 Reviewed by Clare O'Beara
Posted September 15, 2020

Grab your steamer tickets and passports, we're off on a trip to Cairo. During the 1920s it was fashionable, not for the first time, to travel to Egypt and visit the antiquities. Staying at the Mena House Hotel are a crowd of socialites and business travellers, worthy of an Agatha Christie composition. The Great Pyramid looms over the scene as we discover MURDER AT THE MENA HOUSE.
Among the tourists in Cairo is widowed American Jane Wunderly who, in 1926, is travelling on the account of her Aunt Millie as her husband was killed during the Great War. Millie decides to stay out of the heat and be entertained by watching the other visitors, so Jane explores the Pyramids of Giza along with Mr. Redvers, a banker, whom she quickly suspects is more than a banker. They team up to investigate when a spoiled young flapper is found shot dead. Unlike an Agatha Christie story Jane is quite prepared to take an active part in detective work, whether chatting to tourists, riding a camel, searching rooms, getting to know local women or driving a truck. She's also suspected by the police of involvement in crime, and someone thinks her such a danger that she's presented with a live scorpion. Oh, the horrors.
I had a great time reading this entertaining and informative mystery. Jane's background tale which we gradually learn, enlists our sympathies and can also teach a lesson. I could almost feel the dry heat and taste the papaya drink as I read, while having ridden a camel, I certainly recalled that aspect in tune with the camel ride Jane takes through the desert.
Author Erica Ruth Neubauer not only visited Egypt to research, but provides the historical setting extremely well – we get a good, if background, picture of the situation with Egypt and foreign powers, while the local crimes and attitudes seem in keeping with the day. The splendidly exotic adventure is first in a series about 'Jane Wunderly' and having read MURDER AT THE MENA HOUSE I'll be keen to read her next exploits.
SUMMARY
Well-heeled travelers from around the world flock to the Mena House Hotel—an exotic gem in the heart of Cairo where cocktails flow, adventure dispels the aftershocks of World War I, and deadly dangers wait in the shadows . . .

Egypt, 1926. Fiercely independent American Jane Wunderly has made up her mind: she won't be swept off her feet on a trip abroad. Despite her Aunt Millie's best efforts at meddling with her love life, the young widow would rather gaze at the Great Pyramids of Giza than into the eyes of a dashing stranger. Yet Jane's plans to remain cool and indifferent become ancient history in the company of Mr. Redvers, a roguish banker she can't quite figure out . . .

While the Mena House has its share of charming guests, Anna Stainton isn't one of them. The beautiful socialite makes it clear that she won't share the spotlight with anyone—especially Jane. But Jane soon becomes the center of attention when she's the one standing over her unintentional rival's dead body.

Now, with her innocence at stake in a foreign country, Jane must determine who can be trusted, and who had motive to commit a brutal murder. Between Aunt Millie's unusual new acquaintances, a smarmy playboy with an off-putting smile, and the enigmatic Mr. Redvers, someone has too many secrets. Can Jane excavate the horrible truth before her future falls to ruin in Cairo . . . and the body count rises like the desert heat?
---
What do you think about this review?
Comments
No comments posted.

Registered users may leave comments.
Log in or register now!