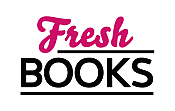 Explore new books in September
"Empirium fans - Clarie Legrand has definitely upped the ante with Kingsbane!"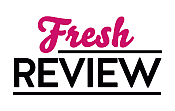 Reviewed by Angie Elle
Posted September 15, 2020

Young Adult Fantasy | Young Adult Science Fiction
In Kingsbane, the second book in Claire Legrand's Empirium trilogy, the stakes get even higher as Rielle and Eliana are both in for the fight of their lives. And their country's. Angels are still trying to take over this world, and according to prophecy, one queen will rise, and one will fall. It's been made clear since the opening scene of the series who is who, but I have to wonder if we readers have made an erroneous assumption. But that's a conversation for another time - like after we've read Lightbringer!
Events from Furyborn have changed Rielle and Eliana in irreparable ways. Rielle is incredibly self-important now. She's incapable of taking any kind of sound advice, convinced her way is not only best, but the only way. It's hard to tell if Rielle is wielding her powers or if her powers are wielding her, and I have loved every moment of this character's devolution. Her manipulation truly knows no bounds in Kingsbane. But, fellow readers, I am still crossing my fingers for Rielle's redemption. And I'm hoping it comes from her and Eliana working together. Eliana changed a lot in this book. After losing her seeming invincibility from Furyborn, emotions now seem to overwhelm her. Though she tries, it's impossible to keep the hard heart she's managed to hang onto throughout most of her life. What I find most interesting about Eliana and Rielle is that while they are in different timelines and different circumstances - one embracing her power and one rejecting it - they act a lot alike for most of the story. But once we're about halfway through, you can really feel their paths diverge as Eliana finally opens up more while Rielle closes off. The juxtaposition was such a pleasure to read.
As for the men in their lives - I love Audric's dedication to Rielle. He has blinders when it comes to her; it's clear that even as she gives in to the darker part of her nature in this book that he's so in love with the young woman he's always known that he can't reconcile her with the woman she's becoming. And Corien - that sneaky angel-devil. He continues to lure and seduce Rielle with seemingly unconditional acceptance while working to separate her from everyone she loves. And everyone who loves her. I hate myself for loving to hate him so much. And this is where I favor Rielle's story over Eliana's. I'm not sold on Eliana and Simon's connection; I think it's based too much on convenience and the past instead of the present. However, I do love their dynamic outside of that, and it doesn't detract from my reading experience because I am enjoying Eliana's character arc so much.
The Empirium series, at its core, is extremely character based. And since I love both characters so much, it works for me. But that doesn't mean I don't enjoy the plot. I love a good 'saving the world' story as much as anyone, and this gives any other story with the same idea a run for its money. Fellow readers, Claire Legrand definitely upped the ante with KINGSBANE. Now bring on LIGHTBRINGER, because I cannot wait to see how this plays out!
SUMMARY
Book two in the New York Times bestselling series called "Beautiful, brutal, heart-stopping, and epic" (Laini Taylor)! Two queens, separated by thousands of years, connected by secrets and lies, must continue their fight amid deadly plots and unthinkable betrayals that will test their strength--and their hearts.
Rielle Dardenne has been anointed Sun Queen, but her trials are far from over. The Gate keeping the angels at bay is falling. To repair it, Rielle must collect the seven hidden castings of the saints. Meanwhile, to help her prince and love Audric protect Celdaria, Rielle must spy on the angel Corien--but his promises of freedom and power may prove too tempting to resist.
Centuries later, Eliana Ferracora grapples with her new reality: She is the Sun Queen, humanity's long-awaited savior. But fear of corruption--fear of becoming another Rielle--keeps Eliana's power dangerous and unpredictable. Hunted by all, racing against time to save her dying friend Navi, Eliana must decide how to wear a crown she never wanted--by embracing her mother's power, or rejecting it forever.
---
What do you think about this review?
Comments
No comments posted.

Registered users may leave comments.
Log in or register now!