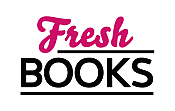 Explore new books in September
"The social scene heats up in Royal, Texas"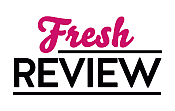 Reviewed by Clare O'Beara
Posted September 10, 2020

Romance Erotica Sensual | Romance Contemporary
Wingate Enterprises is not doing so well, thanks to a DEA inspection task force, stock in their airline being dumped on the market with rumours of failure. Is this why the daughter from the family firm is home in Royal, Texas? She's spent five years establishing a non-profit in Thailand to help local clothes makers. Maybe her money's run dry. . . Such speculation follows Harley Wingate in THE PATERNITY PACT.
Grant Everett remembers all too well how he and Harley spent a smokin' hot weekend, five years previously. Also, how he quickly distanced himself from her, as an established doctor, once he discovered she was just eighteen. Now this man who runs a fertility clinic in the town near Dallas is about to discover that he's a father. Grant knew it would be wrong of him to carry on a relationship with a lady thirteen years his junior. But the chemistry is still present. The shock of learning the truth can be borne, but he could take legal steps to prevent his child, Daniel, being brought back to South East Asia, where Harley is determined to make their home.
This contemporary romance involves other characters from the series The Texas Cattlemen's Club: Rags to Riches. Grant was himself married previously, but the three-year marriage ended before Harley's return and he was quite content being single. I had to laugh at how Grant, who missed all the messiness and exhaustion of raising a baby, suddenly wants to spend as much time as he can with the cheerful and bilingual kid. And then there's all this suspicious activity going on around Wingate Enterprises. Plenty to keep the reader interested.
This continuity series is written by different authors, including Katherine Garbera and Charlene Sands, each of whom will add to the bigger picture while providing a vivid romance. I enjoy seeing that the women are allowed to live life on their own terms. If Harley has found her calling, living in Thailand, cooking her family's food, and helping raise other women from poverty, nobody in her family forces her to take over running an airline. She is admirably dedicated while knowing that she has to be responsible in light of her son's two backgrounds. THE PATERNITY PACT is a great introduction to this series because so much is happening that we straight away feel part of the social scene. These people feel they are the elite, so the romances are somewhat of a fantasy, but a reasonably believable one.
SUMMARY
Reunited with his forbidden lover,
and her explosive secret…

His unforgettable one-night stand is back in town.

And she's not alone…

Five years ago, Grant Everett and Harley Wingate waltzed out of the Texas Cattleman's Club ball and into Grant's bed. Now an international philanthropist, the beautiful young woman has returned to Royal—with their secret son in tow. Grant wants answers—and Harley in his bed. But with scandal swirling around her family, can he stop Harley from running all over again?
---
What do you think about this review?
Comments
No comments posted.

Registered users may leave comments.
Log in or register now!